Looking to add a little value to your home or refresh your everyday surroundings?
Looking to add a little value to your home or refresh your everyday surroundings?
The cold weather this time of year doesn't have to be a deterrent—instead, allow the warmth of your home to fuel those interior design dreams.
American Home Shield analyzed studies, popular home improvement projects, news reports, and cost trends to gather five projects ideal for tackling in the winter months. Materials costs were sourced from leading home improvement retailers.
Remodeling activities soared in 2020 when the COVID-19 pandemic forced Americans to spend more time at home. As Americans have largely begun resuming normal social activities, spending on home projects is expected to decline overall by 2023, according to experts at the Joint Center for Housing Studies at Harvard University. Rising material costs in 2021 began pinching construction budgets in 2022, making large home projects less appealing to homeowners for the time being.
But that doesn't mean there aren't affordable, bite-sized projects you can't tackle this winter.
The cooler months can provide an opportunity to work on projects inside the home that don't require clear, sunny weather conditions. On moderately cool days, the windows can be opened to accommodate harsh smells from things like paint. It's also a time when home remodeling companies may have an easier time finding labor since the summer months tend to be busier for construction trades.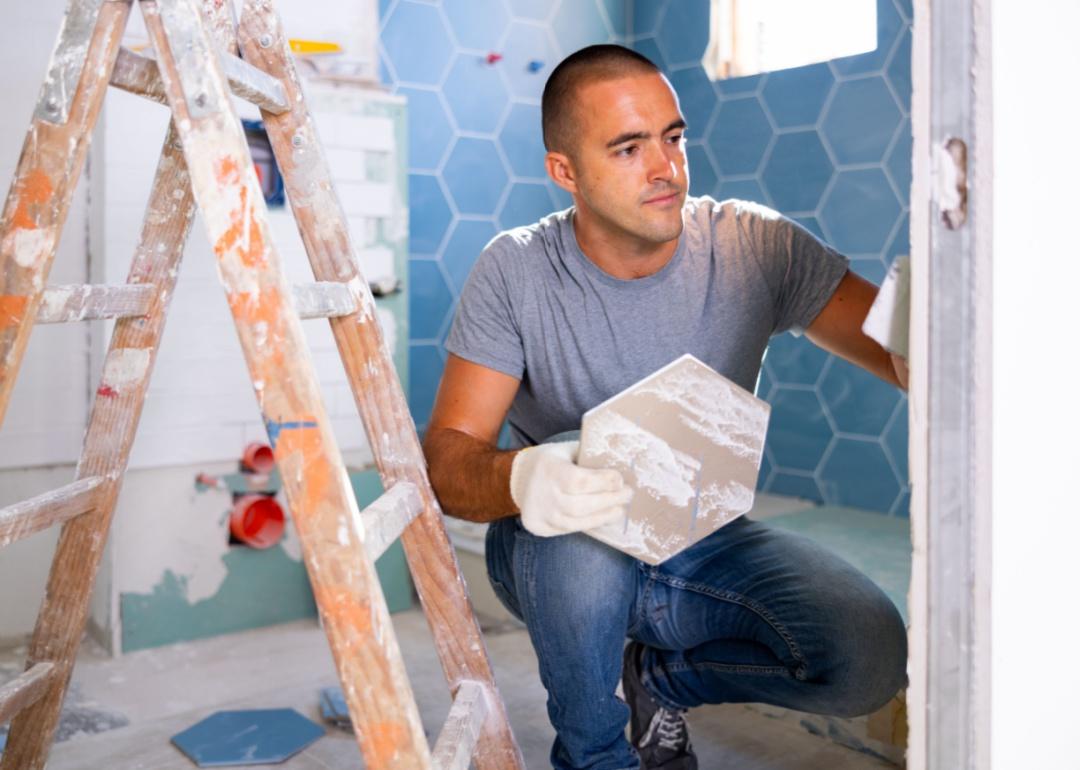 Bathroom tiles and floors
A full bathroom remodel can cost tens of thousands of dollars and may not add as much value to your home's equity as it would have pre-pandemic, according to Zonda Media's latest Remodeling Cost vs. Value report.
Take some time in the winter months to use Pinterest for inspiration and make a visit to the local hardware store to see if they have what you need to re-tile your bathrooms. Soap and water can do a number on your ceramic bathroom tiles over the years, and getting on your hands and knees with a toothbrush can only satisfy the eyes for so long.
If you're on a budget, consider using ceramic tiles, which can be more affordable than porcelain, although they are not quite as durable.
Old tiles you don't intend to use again can be taken to a recycling facility—but first, check to ensure they accept it. Bricks, concrete, wood, ceramic and drywall are considered construction waste and don't belong in your regular trash bin. Your local Habitat for Humanity may also accept construction material donations if you are able to remove the tile without destroying it.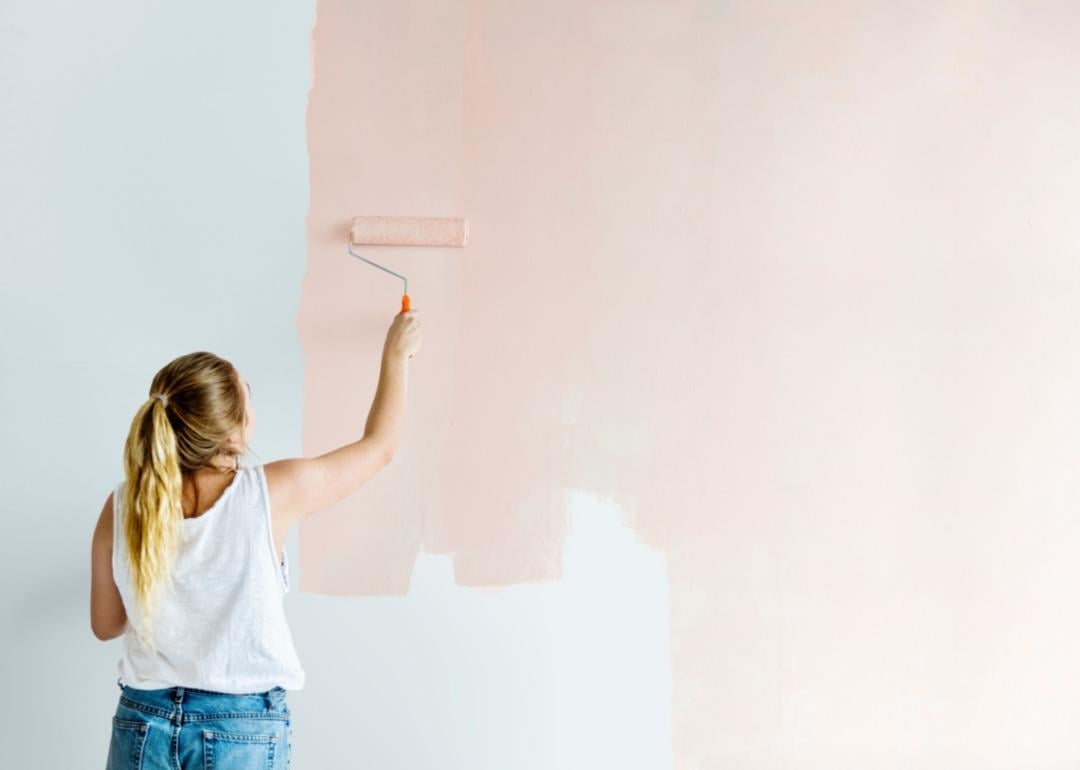 painting
Repainting is a project that contractors typically recommend taking at least every 10 years, or sooner if you have children and pets. Bathrooms and kitchens may require more frequent repainting because of moisture from the shower and the smoke and oil involved in cooking.
Repainting an entire 2,000-square-foot home with average-height ceilings will require at least 4 to 5 gallons of paint—and the price per bucket will vary depending on the quality. Don't forget that taking on this project solo will mean purchasing the supplies, including paint rollers, trays, plastic sheeting, painter's tape, and potentially a ladder.
If you do this job in the summer, you'd have to air out a freshly painted room in the harsh summer heat. But on winter days with more moderate weather, it can be far more comfortable to open the window and throw on a sweater.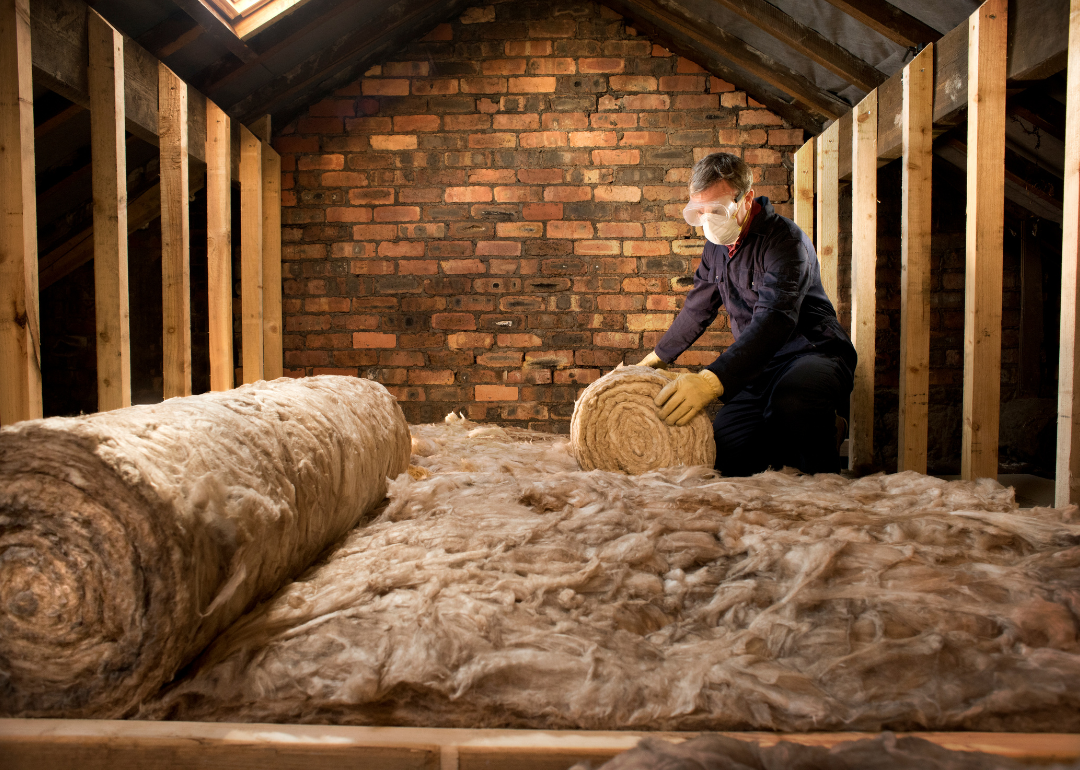 Shoring up insulation
US natural gas prices have been elevated over the past year in much of the country due to the international trade war that emerged with the Russian invasion of Ukraine. Homeowners can assert more control over their winter utility bills by adding insulation to their homes where necessary.
The Environmental Protection Agency estimates homeowners can save 15% on heating and cooling costs this way.
You can target several places around your home with new or additional insulation, including the attic, walls, and basement. An unfinished attic, crawl space, or basement may require only a few hours of work to install insulation. Finished areas will require homeowners to tear out sheetrock to expose the insulation—or gaps where it should be—between wooden studs. Consider blown-in insulation for attics.
Working with insulation can be a health risk; it should only be handled in a space where people are wearing long-sleeve clothing to protect against skin irritation and masks to prevent inhalation, according to the Occupational Safety and Health Administration.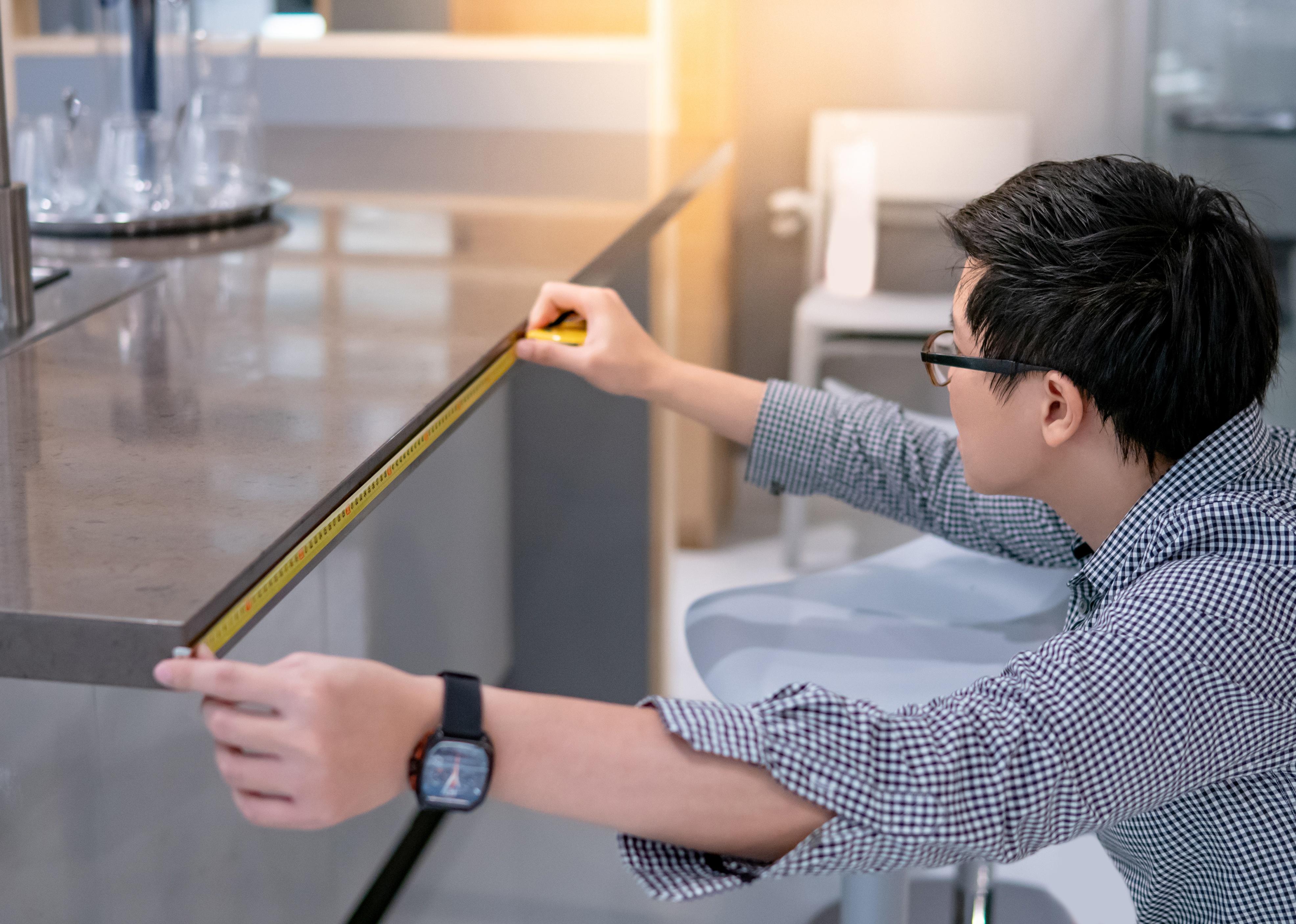 Light kitchen remodeling
The kitchen tends to be a heavily used gathering space for friends and loved ones, and any upgrades will certainly go a long way since you and your guests will notice them daily. With pool season a way away, it might be a good time to hunker down and do some light updates to the kitchen.
A full, mid-range kitchen remodel can cost an estimated $28,000 when you're through with the cabinets, sink, and everything else. Light remodeling projects for this part of the home could include a new or updated backsplash behind your stovetop, a new kitchen counter, or a spacious farmhouse sink. A new countertop is a project that can be done for under $5,000, including labor costs.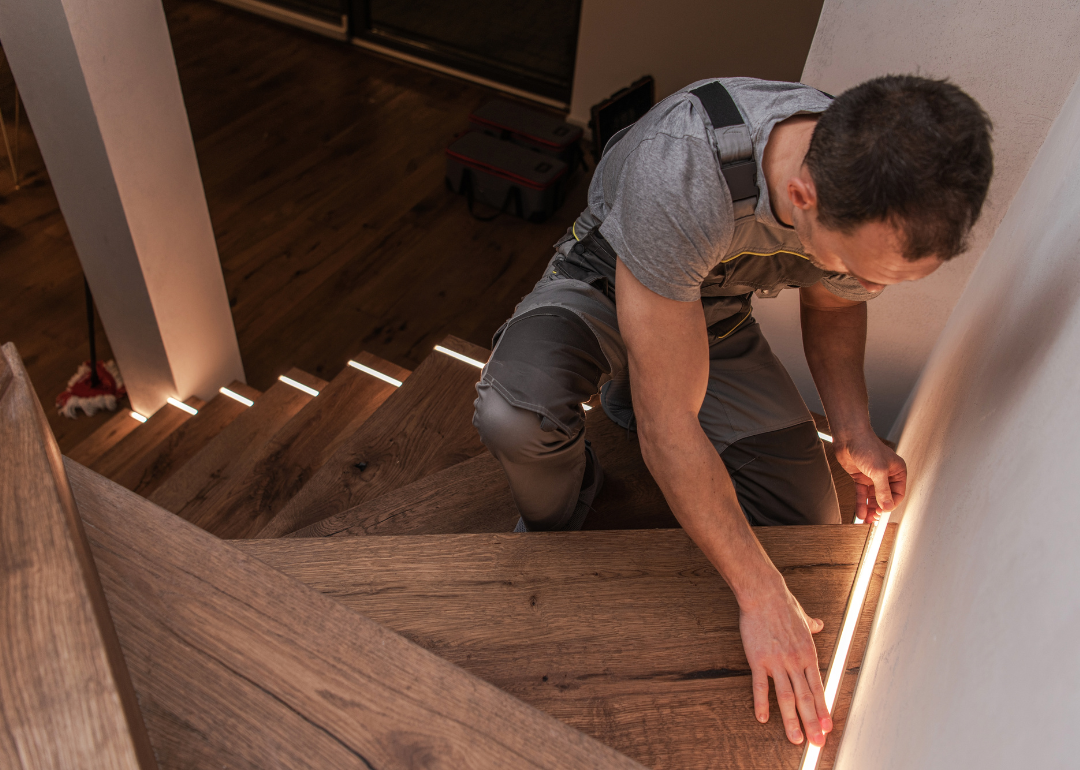 Brighten your home with additional light fixtures
Nothing keeps seasonal affective disorder at bay like great natural lighting in your living space. You may not want to open your home up to the elements for extended periods at this time of year, however, and the next best way to enhance the lighting in your home is with additional or new fixtures.
Cost and labor intensity for a project like this is highly dependent on how many rooms you want to light and whether your plans include tearing out drywall and dropping new electrical wiring or adding new mounts in your ceilings.
This story originally appeared on American Home Shield and was produced and distributed in partnership with Stacker Studio.