It's easy to assume that the very home improvement you make is sure to add value to your property. But as it turns out, if you're planning a move in the near future, there are some home improvements that do not add value – particularly if they cost you a lot to complete.
If you're currently living in your forever home, doing whatever you want to the space is a no-brainer. But if you anticipate leaving your property in, perhaps the next five years, being strategic about updating it is a wise decision.
Though your space does need to be comfortable for you right now, considering how DIY projects or home improvements will impact your properties resale value is vitally important. Because the last thing you'll want to do is pay up lots of money for something that will offer little value to future potential buyers of your home. And in fact, there are lots of ways to make your home look expensive on a budget, meaning you can increase your property's appeal in smaller, less expensive ways, too.
So which improvements do experts advise against if a move is imminent for you?
The 6 home improvements that may not add value to your property
1. An expensive personalized kitchen renovation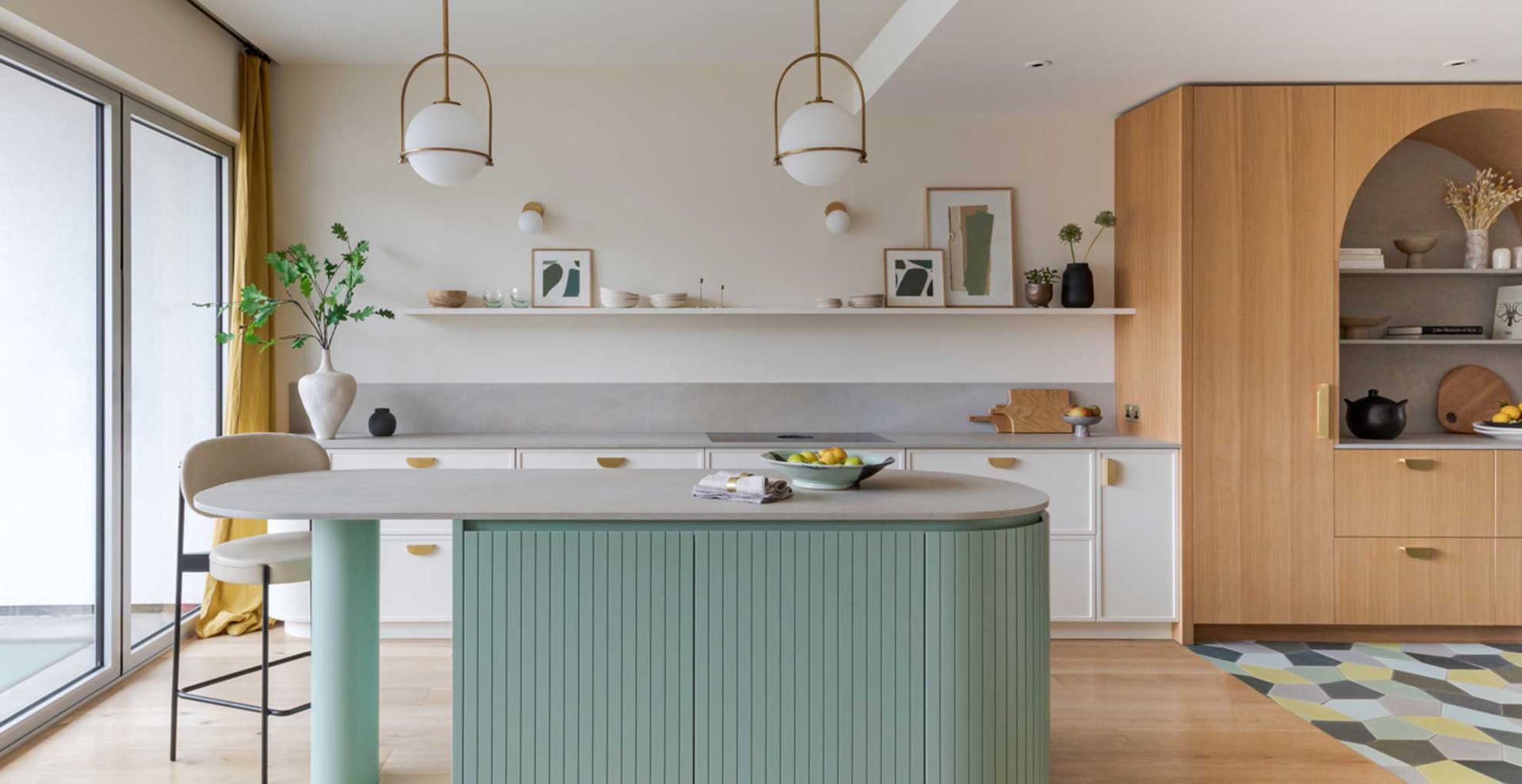 A new, high-end kitchen is always going to add value to your property compared to an older space that needs serious modernizing. But it's key to find the balance between a kitchen you love, and a space that will appeal to any and all potential home buyers.
Property and construction expert Thomas Goodman from MyJobQuote said, "It's very important to do your research first so you can be sure the investment is worth it. This is because kitchen trends tend to change very quickly."
He revealed that it's often a delicate numbers game. "Kitchen renovations tend to be quite costly and often go into the tens of thousands. If you're not careful, you may find that you spend more on the renovation than what you get back when you come to sell the property."
As such, Thomas explains that a timeless design, that isn't too personalized, is key. "If you're planning on spending a lot of money on doing up your kitchen, you want to make sure the design can stand the test of time without looking out of date in a few years' time."
If it suits your current living situation, go for a kitchen update that includes broadly appealing colors and design elements, such as neutrals, energy efficient hobs and ovens. Leave out bold colors, patterns or niche fixtures that only you will appreciate.
2. An expensive wallpapering job
"You may think that adding expensive wallpaper to your home may make your home look more appealing and, therefore, increase its value," said Thomas. "However, adding expensive wallpaper, unfortunately, won't add value to the home."
The issue with adding pricey wallpaper is two-fold when it comes to your house's value. Not only will it distract future buyers, but your choice is unlikely to be everyone's taste.
Nick Neill, Managing Director of estate agency brand EweMove explained, "Using heavily patterned wallpapers – especially with no theme – can often look too busy and pull focus away from the house itself."
Plus, Thomas explained, "Expensive wallpaper will also be subject to what is trending," he said. "This means that it could become outdated very quickly. If your trendy wallpaper is no longer in style when you sell it, this could even reduce the value of your property.
There's also the practicality for future owners to consider. "Wallpaper can also be costly or difficult to remove or change in the future, and, for this reason, potential buyers may be put off, as they won't want to go to the effort of removing the wallpaper."
So even though it may be tempting, it's usually always better to redecorate your home through painting it instead, or by opting for cheaper wallpaper. These are the best living room paint colors right now, and the 2023 interior paint color trends we love this year.
3. Over-the-top garden landscaping
Paul Gibbens, Marketing Manager at Housebuyers4u, explained that an overly manicured, luxurious garden probably won't add value to your home – and could even put buyers off.
"While a well-maintained garden can add value, it is very elaborate, high-maintenance landscaping might deter buyers who are looking for a low-maintenance outdoor space," he said.
Over-personalization could, again, be the problem here, with Thomas explaining that, "if the garden isn't to the taste of potential buyers in your area, it could even reduce the value of your property."
This, paired with the fact that garden renovations can be among the most pricey things you can do to your home, means that "you may not be able to get a good return on your investment when you come to sell your property," Thomas said. .
So instead, keep things simple in your garden if you don't plan on being there for much longer. Avoid excessive modernization, and opt for crowd-pleasing measures such as simple patios and colorful flower beds instead.
4. Swimming pools
This may not come as a surprise, but the enormous cost of installing a swimming pool is unlikely to pay off when it comes to the overall value of your home, especially if you are based in the UK.
"In the UK, swimming pools can be seen as a luxury, but they don't often increase home value significantly," Paul said. "They're expensive to maintain, can take up a lot of space, and the UK's climate means they can only be used for a limited part of the year."
It's estimated that on average, erecting an outdoor swimming pool will set you back around £105,000 in the UK, and up to $55,000 in the US – which isn't exactly cheap!
As such, it's well worth considering how much use you're really going to get out of a pool if you don't plan on being in your property for too much longer; and whether it's worth waiting for your forever home for such an expense.
5. Converting a spare room to a walk-in wardrobe
A walk-in wardrobe is something many of us probably dream about having. But if you're hoping to add value to your home for resale, it's likely to just be an expensive project that won't provide much return on your investment.
This is in part because a walk-in wardrobe often comes at the expense of another bedroom. "Reducing the number of bedrooms, for example by turning a bedroom into a walk-in closet, can actually decrease a property's value," Paul said. "In general, more bedrooms mean a higher property value."
Adding a walk-in wardrobe can also present a potential headache for future buyers too, which is likely to deter them from making an offer to your home. "Most potential buyers would prefer keeping the spare room as it is so they can do with it what they wish, rather than being restricted by the built-in wardrobe aspects," said Thomas.
If you want more wardrobe space in the meantime though, these IKEA closet hacks could be useful – and organizing a small closet properly is likely to free up some space, too!
6. Built-in shelving and units
Interestingly, increased storage opportunities aren't always a positive when considering your home's future resale value, property expert Elizabeth Dodson, co-founder of HomeZada explained.
She warned, "Do not add built-in shelving to your home – when areas of a room are fixed, buyers have trouble understanding how their furniture and vision for the room will fit.
"This forces them to start calculating the added cost of creating the room they really want. A home with built-in shelving will therefore restrict your pool of customers."
For example, Elizabeth said, adding built-in storage units to an office restricts the next buyer's ability to convert the room back into a bedroom.
If you're planning to up sticks shortly anyway, it's well worth evaluating if you really need built-in storage, or whether a freestanding option will suffice. Plus, you can also take free-standing storage with you to your new home, meaning you won't lose out on the money you spent.