Father's Day is just around the corner, and you know what that means: finding the perfect gift for your favorite handyman. Whether Dad is a whiz at building custom furniture or he prefers to spruce up the house here and there, you can't go wrong with these home improvement gifts for handy dads. From drills to tool sets and everything in between, these are the best gifts for dads who love getting down and dirty and making the whole house look like a million bucks.
Every dad needs a drill, and this one is a great pick. It's a lightweight, cordless option with a 550 rpm motor with an on-board LED work light to make even projects in dark areas easy breezy. It's perfect for a wide variety of household tasks, and it's compact, to boot.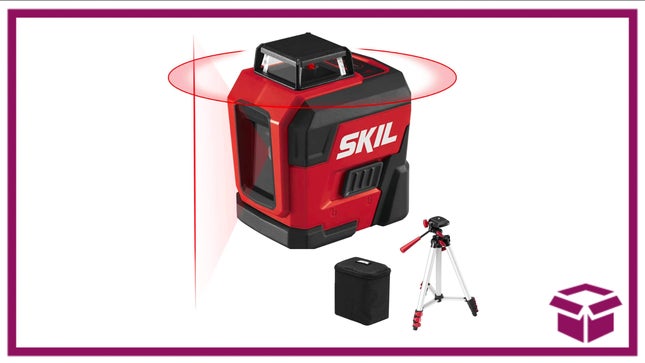 Help Dad make sure every picture he hangs is right on the money and every mounted object goes up exactly where he wants it to. This laser level is heavy-duty, with an adjustable tripod and rechargeable battery that'll get your handy father through just about any home project.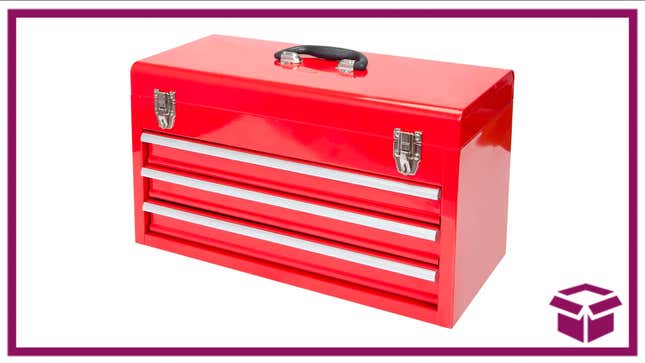 Buy your busy father a sturdy and reliable place to keep all of his tools. He deserves better than a place reserved in the garage where he can just dump them all, right? This 3-drawer steel option is shiny red and ripe for holding everything Dad needs to take care of stuff around and outside the house. Plus, it has a metal latch closure to make sure nothing spills out if he chooses to take it with him. And it'll actually stay closed — that's the important part.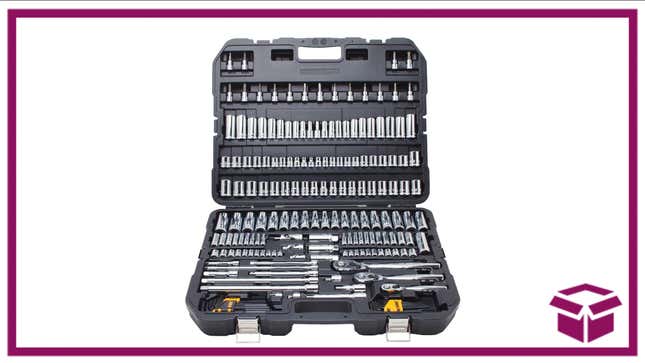 If your old man is always looking for the right tool for the right job, be sure to nab this 192-piece set for him. It has just about every extension, socket size, adapter, and anything else Dad might need for various ratchets, all packed up conveniently into one case. It's a great deal, and it means not having to buy everything separately. Dad's gonna love being able to just rifle through this one set to get what he needs.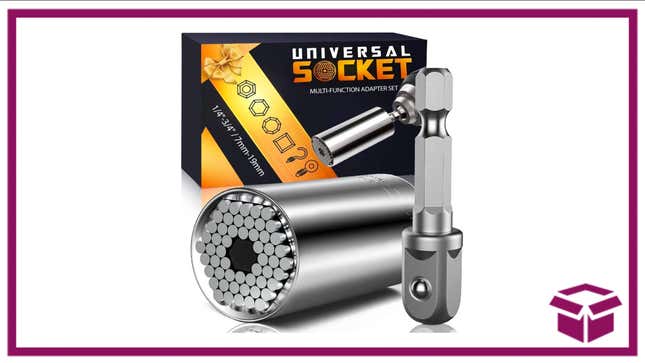 This universal socket adapter set can transform whatever Dad has in terms of tools into just about anything he needs to solve or fix issues around the house. It can adjust to any size or shape of nut or bolt — and it can connect to most electric drills, screwdrivers, manual ratchet sets, and more. Plus, you can grab a couple if Dad happens to lose one, since it's so affordable.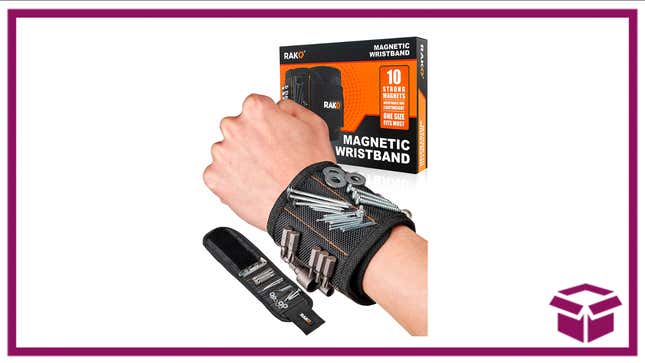 It can be hard to keep track of tiny screws and other implements when working on a home improvement job. This wristband is magnetic, so Dad can keep everything he needs right at his wrist. That way he doesn't have to worry about things going all over the floor, where it becomes literally impossible to find what you're looking for when you need it most.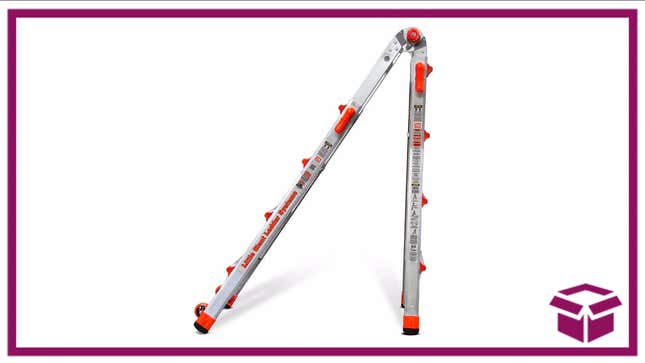 Give Dad a handy ladder that he can use to climb if he's ever dealt with something too high to reach. That's a lot safer and more convenient than having him use a step stool, or even worse, a kitchen chair. It's rated for 300 pounds and can be adjusted to several positions. Plus, it has wheels for easy transport.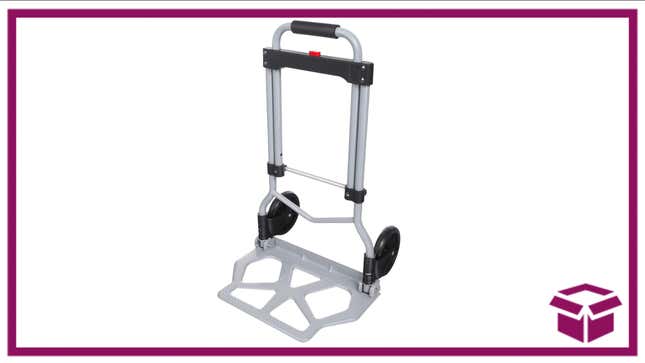 Give Dad something handy to carry heavy things with: this hand truck and dolly. It's super sturdy, and it's ready to be loaded up with storage bags, boxes, tool kits, furniture, or whatever it needs to carry. Don't let your father throw his back out. This is a worthy purchase to make sure he's all set, no matter what he has to move around, whether it's to the backyard or to the basement.