Many homeowners have likely imagined the renovations that would transform their home into the fabulously stylish and seamlessly functional abode of their vision-board dreams.
But for those who have gathered the funds (and the strength) to actually tackle a remodel, those dreams can quickly turn into nightmares—without an established and realistic timeline, that is. And maybe we add, knowing when to bend those expectations is pretty important, too.
So we rounded up the four most common types of remodeling projects with a range of how long each typically takes—and what bumps homeowners might expect along the way.
First, remember timelines can change
Home renovation timelines can vary widely, depending on the scope and complexity of the project, says Andrew Lokenauth, the founder of Fluent in Finance, who is also a seasoned real estate flipper. Your location can also impact the length of your renovation.
And even if you're working with the top contractor and the most detailed renovation calendar, surprise variables can (and will) pop up and impact your finish date.
For example, sometimes even though you order essential materials well in advance, a shipping delay can ripple through a remodel and ultimately rewrite the timeline.
"Homeowners should also expect potential delays due to unforeseen issues, permits, and zoning requirements," says Lokenauth. "And understanding what to expect in terms of potential roadblocks can help homeowners manage their expectations and keep their sanitation intact."
Remodeling a kitchen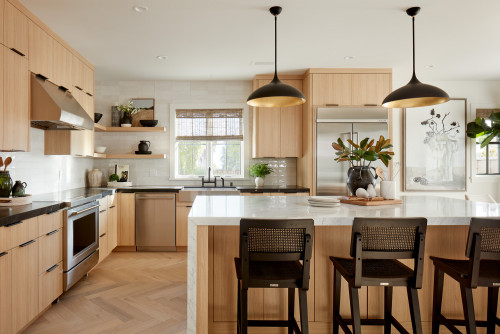 Duration: Remodeling a kitchen typically takes four to six weeks.
What the remodeling entails: Redoing a kitchen is a lot of work, because the room is a workhorse with lots of different components and materials. In general, your kitchen remodel will involve demolition, plumbing, electrical work, installing new appliances and fixtures, flooring and backsplash installation, painting, and finishing touches.
Potential pain points: So, what can crop up in a kitchen remodel that will cause a delay in your timeline? The top culprits are unforeseen structural issues and appliance delivery delays.
"Another delay in a kitchen renovation seems to be the cabinets or specially-ordered materials and finishes," says Melanie Hartman, a house flipper and owner of Creo Home Buyers in Baltimore, MD. "Cabinets can sometimes show up in the wrong size, or there may be shipping delays that add time to kitchen renovations."
Remodeling a bathroom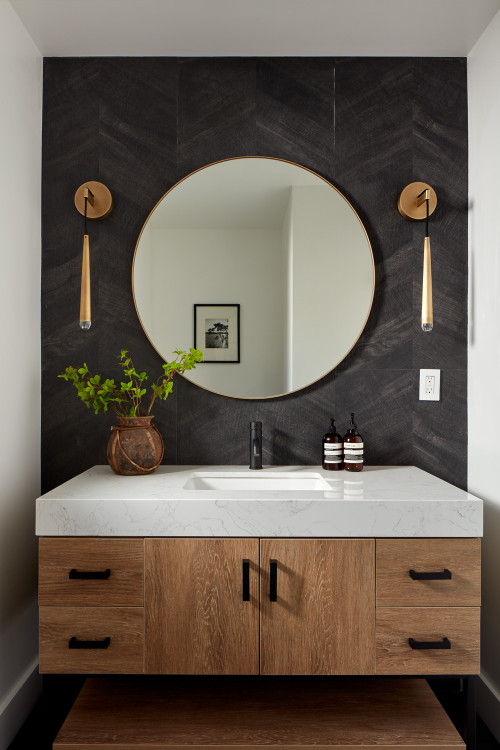 Duration: If you plan to redo the loo, it will likely take three to four weeks.
What the remodeling entails: A bathroom remodel generally involves a complete demolition, along with plumbing and electrical changes. Work will also include installing new fixtures, tiles and flooring, plus finishing touches like painting.
Potential pain points: Ripping up a bathroom can reveal water damage that may need mold remediation. Other potential delays include a custom shower or bathtub delivery setbacks.
"Bathroom renovations can be so wildly different from one another that it's difficult to anticipate what's coming," says Jon Wiest, owner of Ripped Jeans Construction in Aurora, IL. "Delays can sometimes occur after structural surprises in the walls or floors."
Adding a room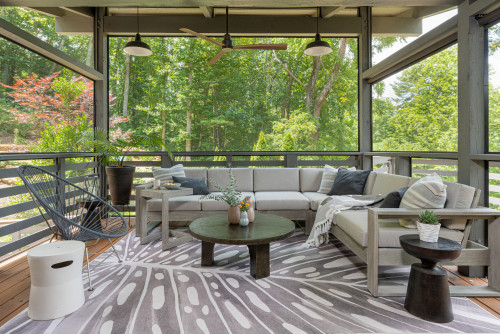 Duration: "You should plan on at least two to three months for any project that involves adding new square footage to a building," says Martin Orefice, CEO of Rent To Own Labs, an online resource guide for finding rent-to-own homes. "There are simply more permits, contractors, and potential sources of delays here."
What the remodeling entails: Count on building a foundation and framing, installing electrical and plumbing systems, as well as insulation, drywall, and flooring. You'll also be doing exterior work, including roofing.
Potential pain points: Permitting and zoning issues can slow down your build significantly, so always ensure you have the proper paperwork before you start. And since this project will involve building walls outside, bad weather can delay the project.
Adding an Accessory Dwelling Unit (ADU)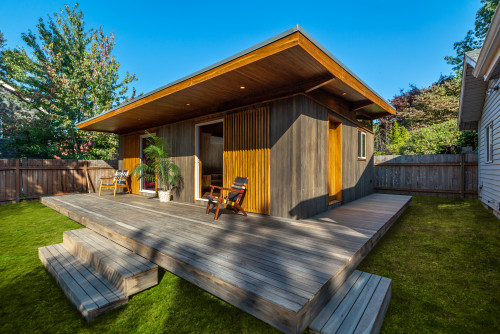 Duration: The good news about adding an ADU is that construction dust won't fly around your home. The bad news? This project will take longer than others, as building an ADU clocks in at six to eight months.
What the remodeling entails: An ADU is its own tiny building, so you are doing everything from building a foundation and framing to installing electrical and plumbing systems. You'll also install a kitchen and bathroom.
Potential pain points: "Building an ADU is a major home renovation project that comes with its own challenges and potential delays," says Bruce Rodriguezowner of LAX Concrete Contractors in Hawthorne, CA.
The most common are permitting and zoning issues that crop up because of the special requirements for ADUs.
The bottom line
You can keep your sanity intact, as long as you approach your remodeling project with an open mind and realistic expectations.
In addition to clearly understanding the timeline, costs, and potential challenges, homeowners should do their homework and hire an experienced contractor, advise Brad Smithan interior designer and co-founder of Omni Home Ideas.
To avoid contractor issues, Smith advises all homeowners to interview several contractors and get specifics on timelines and budgets.