An important interior design principle used by designers to make a space feel more harmonious, rhythm in interior design is all about establishing a sense of movement in a room.
Rhythm is an interior design rule that can be employed in a number of different ways, from the patterns you use, to the shapes and levels created through different furniture, lighting and accessories, and it is essential to ensure a space doesn't feel flat or lifeless.
Designed to be used in conjunction with other techniques such as repetition, balance and symmetry, rhythm should help to visually guide you around a room – so, let us guide you through how best you can achieve this.
What is rhythm in interior design?
'Rhythm is a useful tool to create a dynamic feel in an interior by keeping the eye traveling around the space. Without it, a room falls flat. In the same way you might tap your fingers to the beat of music, the use of other design principles such as repetition, emphasis, contrast and proportion, allows for movement and flow by directing the eye to key elements,' says Cathrine Dal (opens in new tab)founder of Cat Dal Interiors in London.
Copenhagen born, Cathrine Dal, is the founder of London-based interior design studio, Cat Dal Interiors, who has a design ethos rooted in Scandinavian design.
How to create rhythm in interior design
'Rhythm can bring a great sense of movement and flow and that can be achieved in various ways. For example, by using elements of different sizes and proportions, or by introducing elements that create a sense of movement, such as wall art with a sense of motion, or a particular light arrangement that adds visual interest,' says Bethany Prince (opens in new tab)associate interior designer at London-based design firm, SHH.
For guaranteed decorating success, read on to explore the 5 foundations for how best to create rhythm in interior design.
Bethany Prince has worked at London-based interior design practice, SHH for the last four years. Now an associate interior designer, Prince has past experience at March & White (opens in new tab) and OSG Architecture (opens in new tab).
1. Repetition is key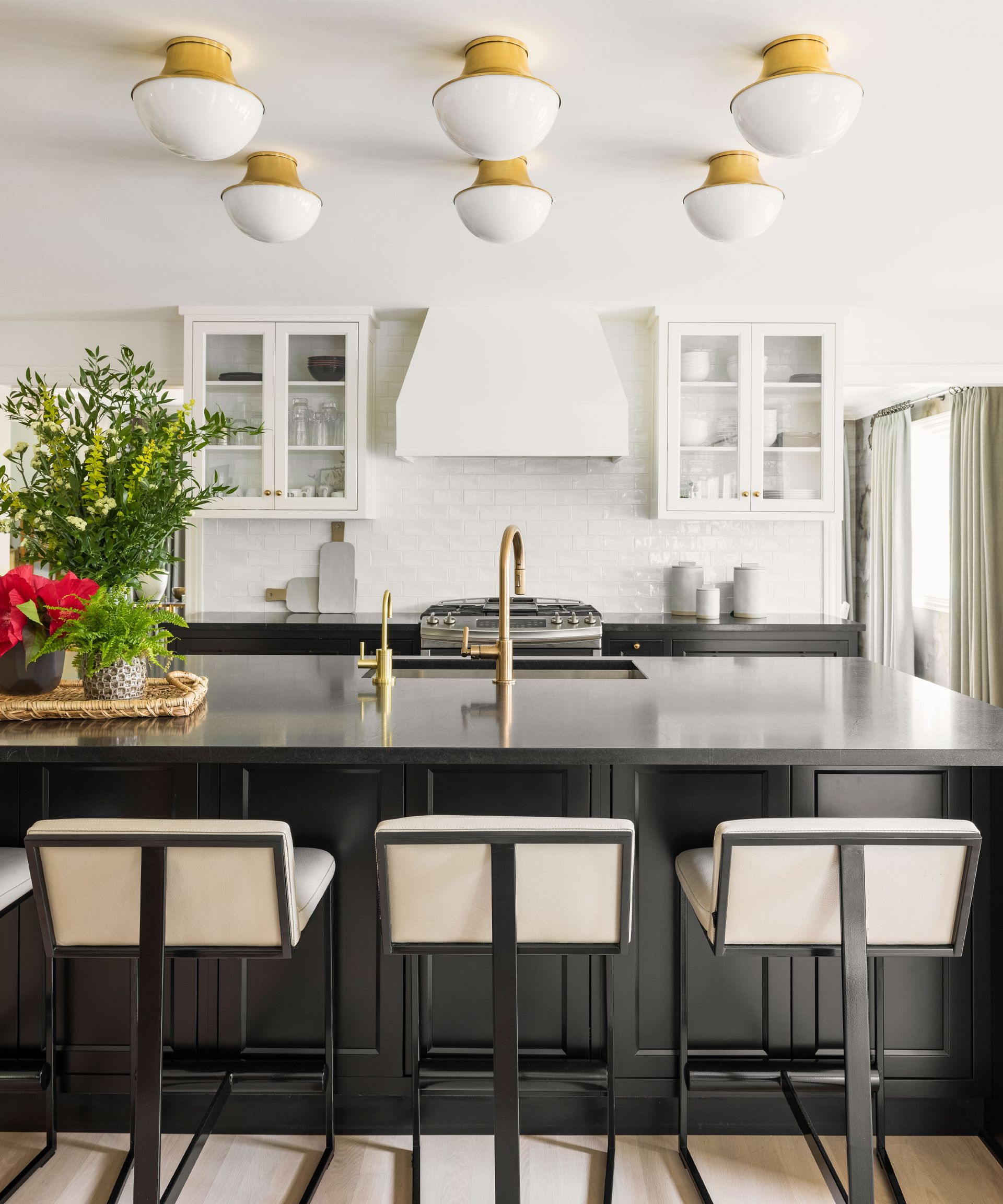 Repetition and rhythm go hand in hand. Repeating key design elements in a space, whether that be through a tonal color palette, curtains and couches that share the same print pattern, or matching light fixtures, will help to establish a sense of cohesion and uniformity, which is important when creating rhythm.
As California-based interior designer, Jen Dallas (opens in new tab) explains, 'using rhythm is a subliminal way to keep the viewer's eyes appreciating the space. This is achieved through repetition of shapes, colors, tones or textures. Using rhythm greatly influences how we perceive a space and if it is aesthetically pleasing to us. It unifies the interior space.'
Jen Dallas is a California based interior designer, whose studio has its very own line of textiles tiles, rugs and lighting.
2. Marry together a mix of shapes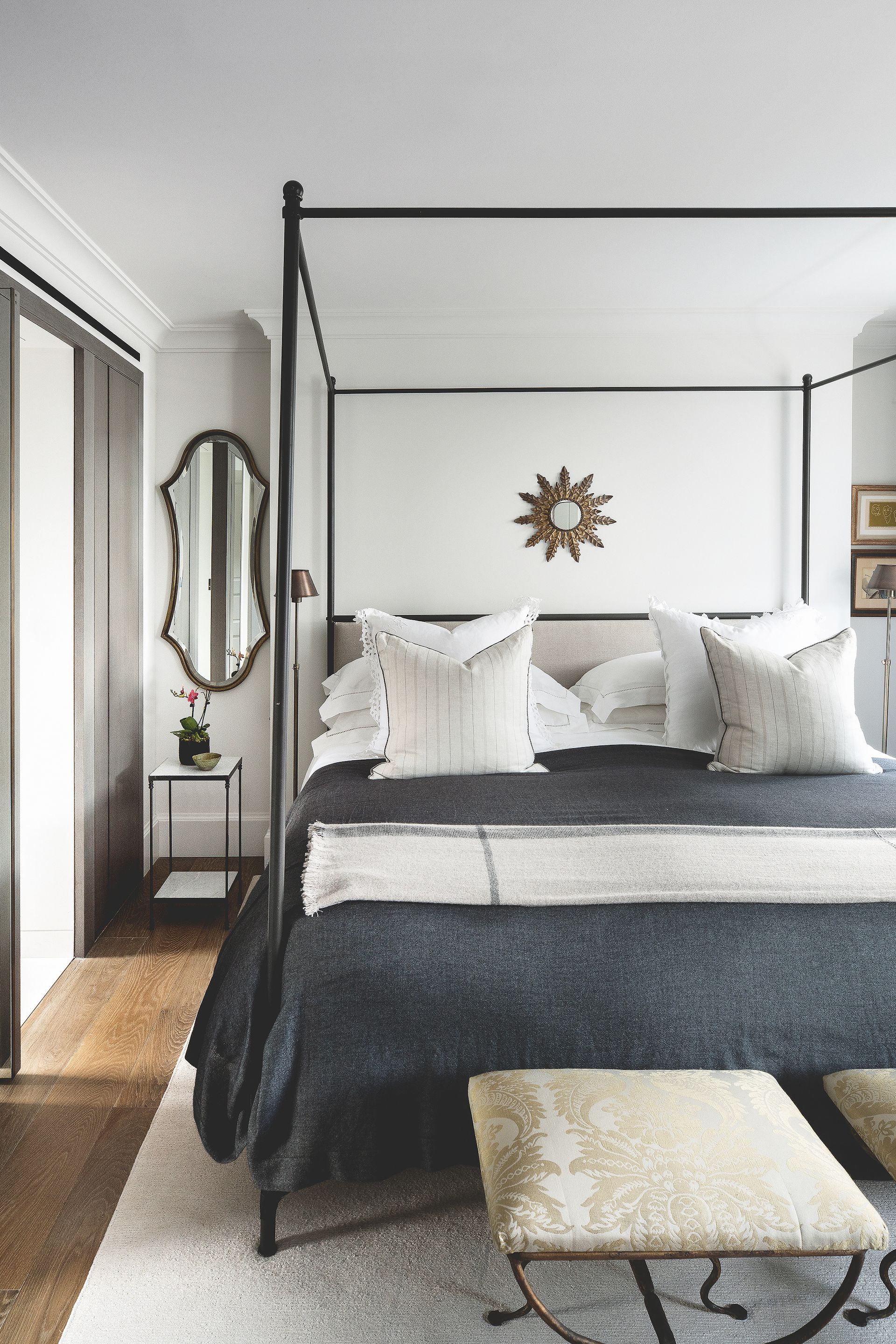 Uniting a collection of different shapes will help to add eye-catching visual interest and character to a space, and this is mainly achieved through the furniture, lighting and accessories you choose for a room.
From a stand-out curvaceous sofa with a sweeping silhouette – one of the most popular sofa trends this year, to asymmetrically decorating your walls with frames, artwork, mirrors and ornaments of all different styles and shapes, the transitions created through a use of mixed Shapes will help to create a designated path that the eye can follow around a room.
3. Create contrast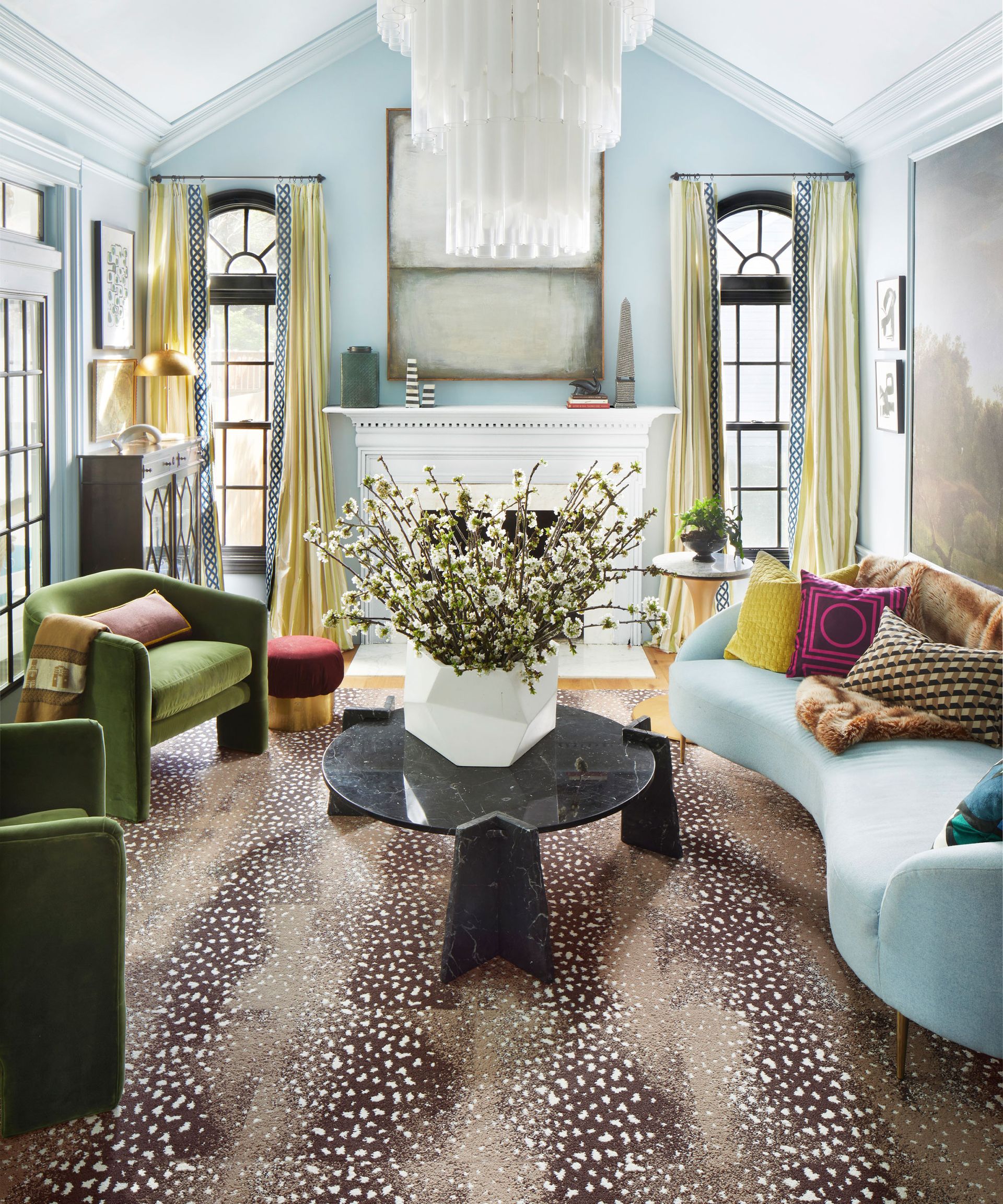 NYC-based interior designer, Artem Kropovinsky (opens in new tab) says, 'contrast, which is achieved by contrasting two different design elements, can also create a sense of rhythm in interior design. For instance, placing a soft, plush rug next to sleek, contemporary furniture will create a striking contrast.'
The most successful interior designs will find the perfect balance between creating elements of cohesion and contrast in a scheme. Too much contrast can make a design feel overpowering and disjointed, while having too many elements that are matching or having a space that feels overly ordered, will not feel relaxing or balanced, either.
Using accent colors is a great way to create contrast. For example, if you've chosen a green color palette for your sofa and curtains, bring in a beautiful accent through a vibrant piece of orange artwork, or a pretty pink rug – look to the color wheel for further insight on how to create winning color combinations in the house.
Using contrasting design elements will establish a sense of disruption in space; creating important focal points and areas of striking visual interest that will help guide your eye around a room.
Founder of NYC-based interior design firm, Arsight, Artem Kropovinsky has a decade of extensive global design experience, connecting a cohesive, collaborative team of passionate professionals, and working on projects in the US and worldwide.
4. Prioritize patterns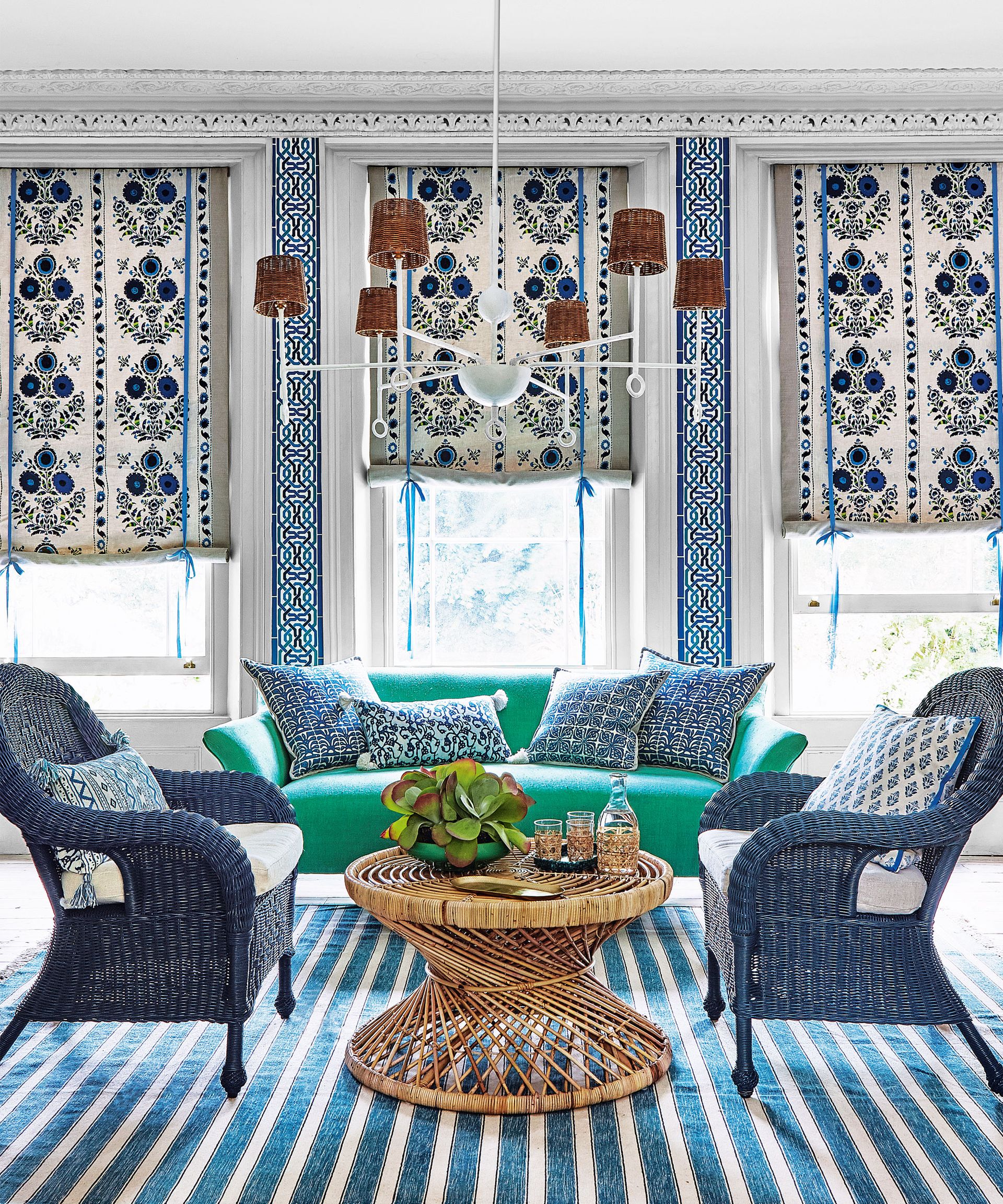 From a stunning striped runner that leads you through a hallway, to the same print used across curtains, cushions and furniture in a living room, decorating with patterns is a great way to create rhythm in interior design.
Without color or pattern, a room can feel flat and one-dimensional, the right use of pattern can bring a space to life, enriching it with beautiful color, depth, shape and texture.
5. Establish different levels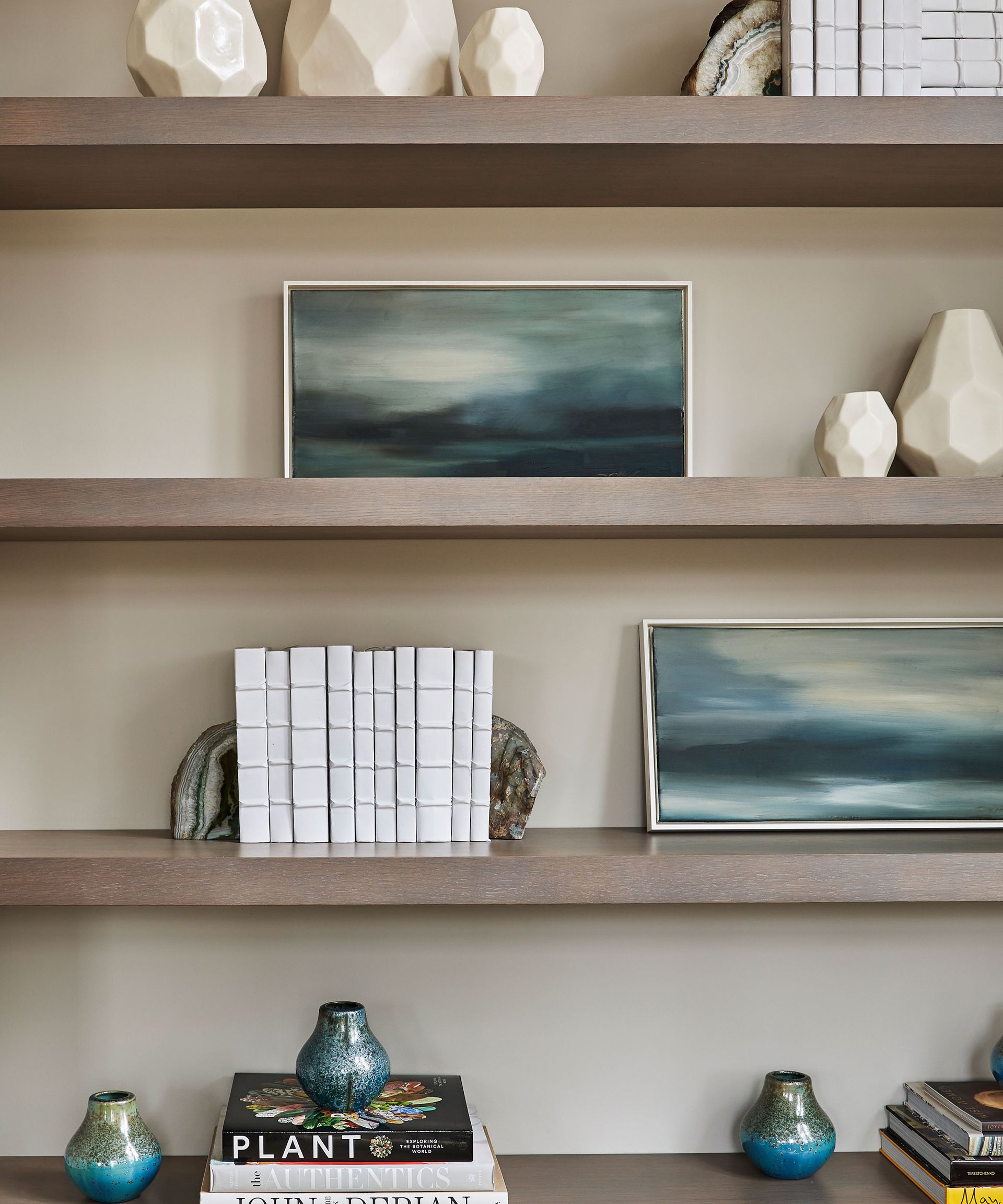 Along with creating repetition and smooth transitions in a space, creating rhythm in interior design also focuses on graduation and progression.
As Artem Kropovinsky explains, 'another technique for creating rhythm is progression, which is the gradual alteration of a design element. For example, a room's color scheme might change gradually but significantly as one shade gives way to another.'
From colors that go light to dark, to a set of stairs, these different levels can easily lead the eye through a space, therefore, creating rhythm.
You can also create levels and a sense of rhythm on a smaller scale, such as by styling a shelf with a collection of different shaped and sized objects. Interior designer Alison Wilkinson (opens in new tab)shares her top tips for shelf styling below.
'When styling an open bookcase, keep the color palette limited for a sleek, curated end result. Too many colors and textures can look overwhelming and cluttered, but incorporate various shapes and sizes of objects to keep things visually interesting. If you have a favorite or signature color, start collecting pottery or art in that color scheme. Grouping smaller objects together can give them visual strength that they often cannot achieve on their own.'
Alison Wilkinson is a registered architect with over ten years of experience in design and construction. Founder of Wilk Design Workshop, Wilkinson has experience working on a variety of projects, from luxury retail stores and innovative green skyscrapers to residential renovations.
FAQs
Why is rhythm in interior design important?
'Rhythm should be used carefully and with intention. A design with too much repetition can become monotonous, while a space with too much contrast can become disorganized. It is important to find a balance that results in a pleasing visual rhythm that permeates the entire area,' says Artem Kropovinsky.
Establishing the right visual flow in a room by creating rhythm through color, pattern, shape and texture is important as it will help you to take in the beauty of your surroundings in a balanced, focused and appealing way.
---
When creating rhythm in interior design, think about how you can use repeated design elements – punctuated with stylish elements of contrast, to tell a story.
You want to feel fully immersed in a design as soon as you step into a room, and by establishing a sense of rhythm and flow, you will be guided through each chapter of the design with ease.