When we moved from our large home to a small coastal cottage, I was not thinking about the holidays. I was mesmerized by the ocean, just outside the back door, and dreaming of sunny days soaking up the sea water. As fall turned to winter I began to envision a cozy Christmas in our new home, so I set about collecting my favorite decorations from the stacks of boxes I had put in storage. I only brought the things I loved to our new space and last week I set up our first Christmas tree in our new home. Today, I wanted to share some ideas on how to make a small cozy space for Christmas, without adding too much clutter.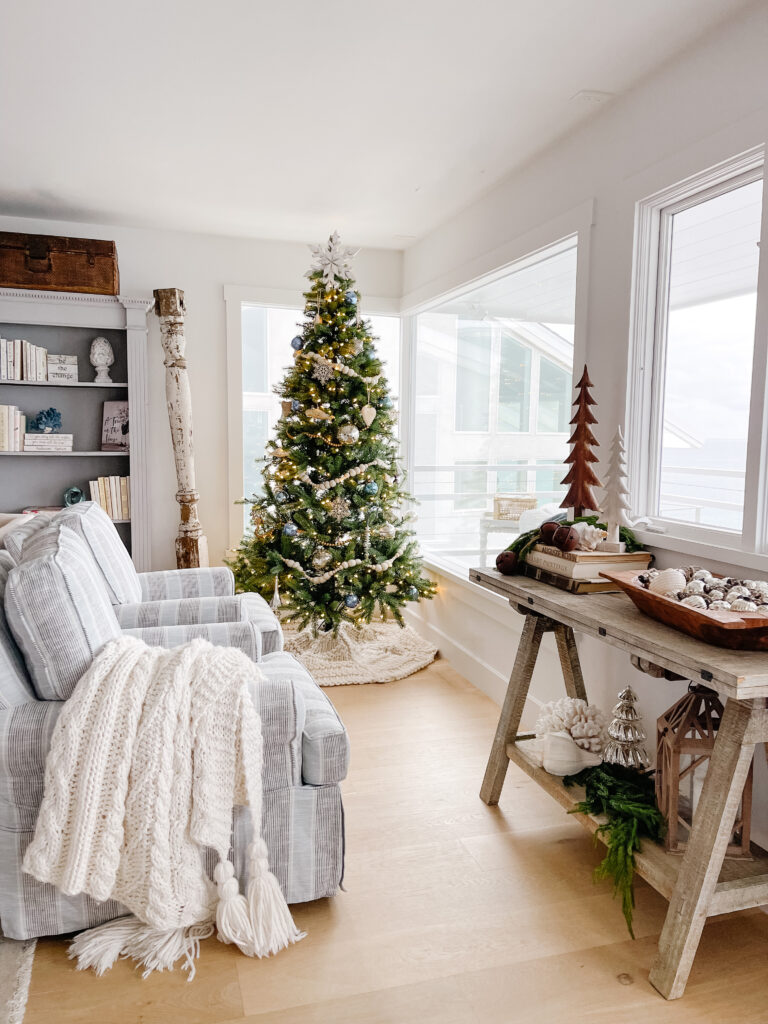 1) Scale Down Your Christmas Tree
I usually put up two 9′ Christmas trees in our previous home, but there was no space for a tree that size in this small cottage, so I decided to use a beautiful 7′ tree from Balsam Hill. This tree is rather slim so it fits well in the corner of our living room.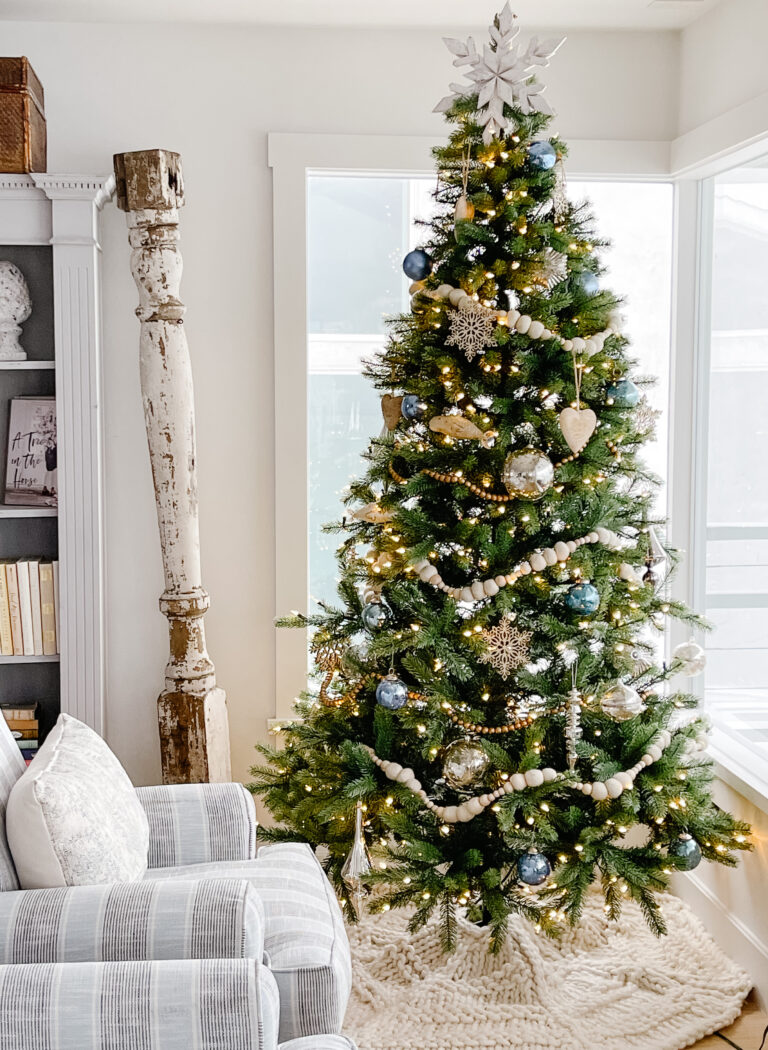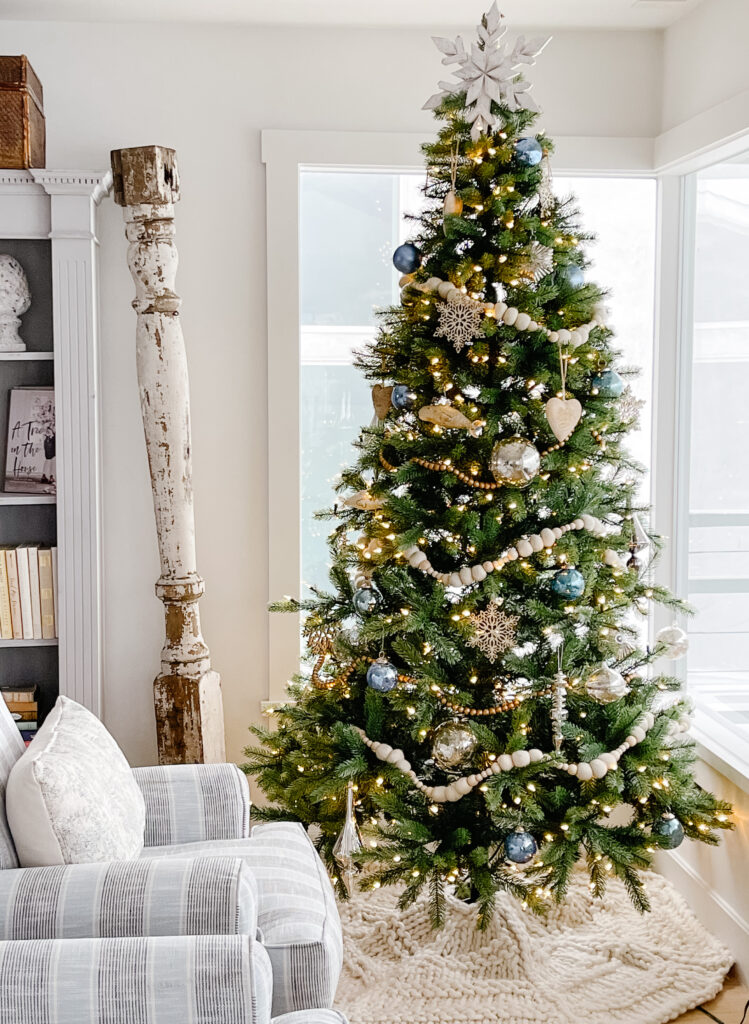 I wanted the trees to melt into the environment of our coastal cottage, so I decided to use colors that complement the decor in our home. I chose natural wood tones, soft creams, and off-whites mixed with mercury glass and subtle blue ornaments to create a look that fits right in with the ocean in the background. I recommend using colors that complement your existing decor to create a cozy look.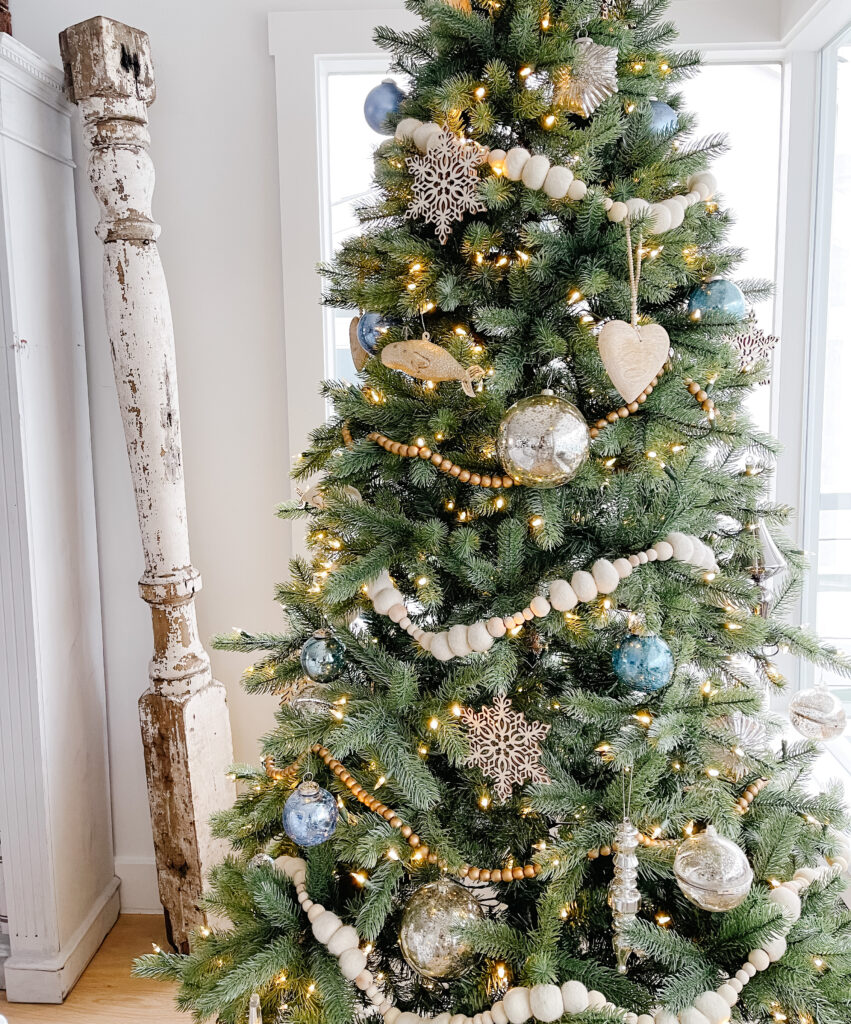 2) Replace Your Existing Decor With Seasonal Elements
Rather than adding MORE to your existing decor, consider replacing your existing decor with the seasonal elements you love. I often store 2-3 boxes of my regular decorations during the holiday season in order to make space for my Christmas pieces.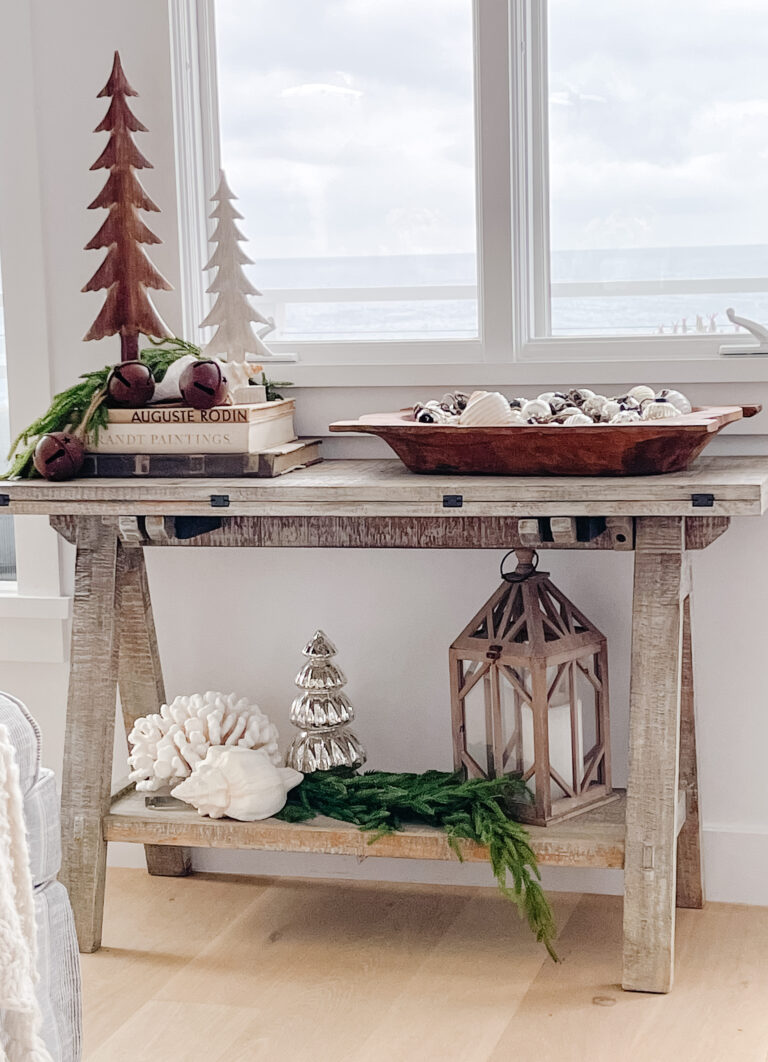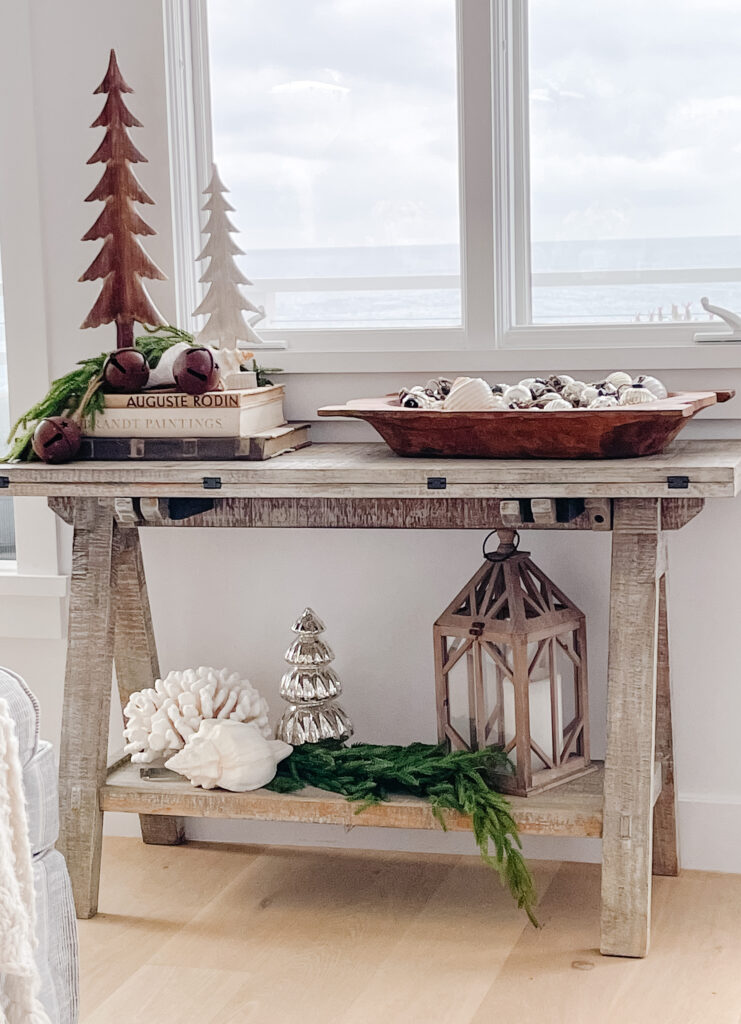 I love the idea of ​​filling a dough bowl with shiny ornaments or adding a simple piece of greenery to a stack of books to celebrate a new season. Staying true to the environment is also important, so I kept my seashells on display alongside my Christmas decor.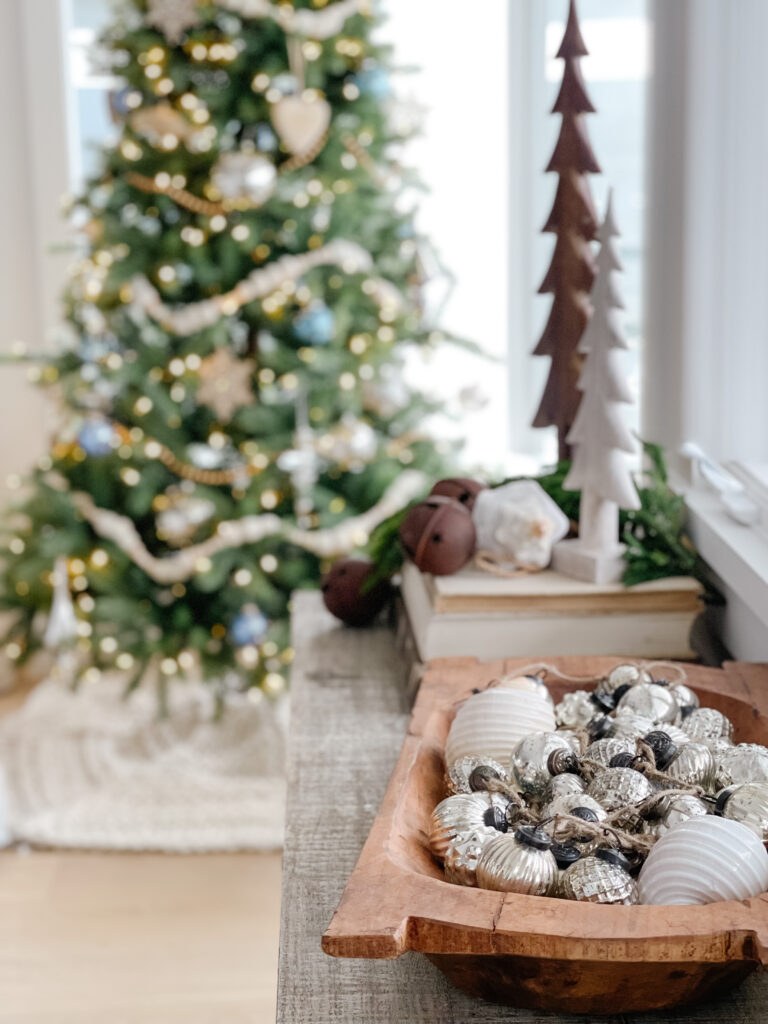 3) Add Twinkle Lights Wherever Possible
Nothing makes a small space cozier than twinkle lights, so I did not hesitate to put up two of my favorite frosted trees in the corner of our living room. These slim beauties add a gorgeous glow to the room and create an extra layer of winter goodness that helps achieve the cozy feel I was looking for.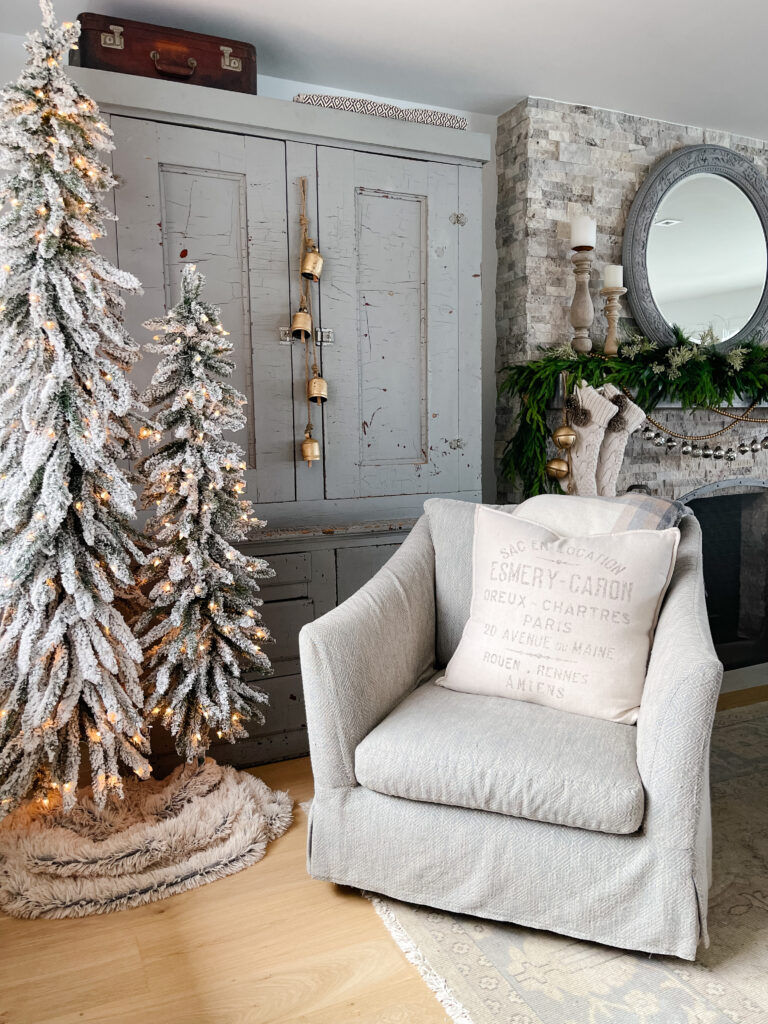 4) Make a Statement With Your Fireplace
If you have a fireplace, there is no better way to make a beautiful holiday statement than with loads of greenery on the mantle.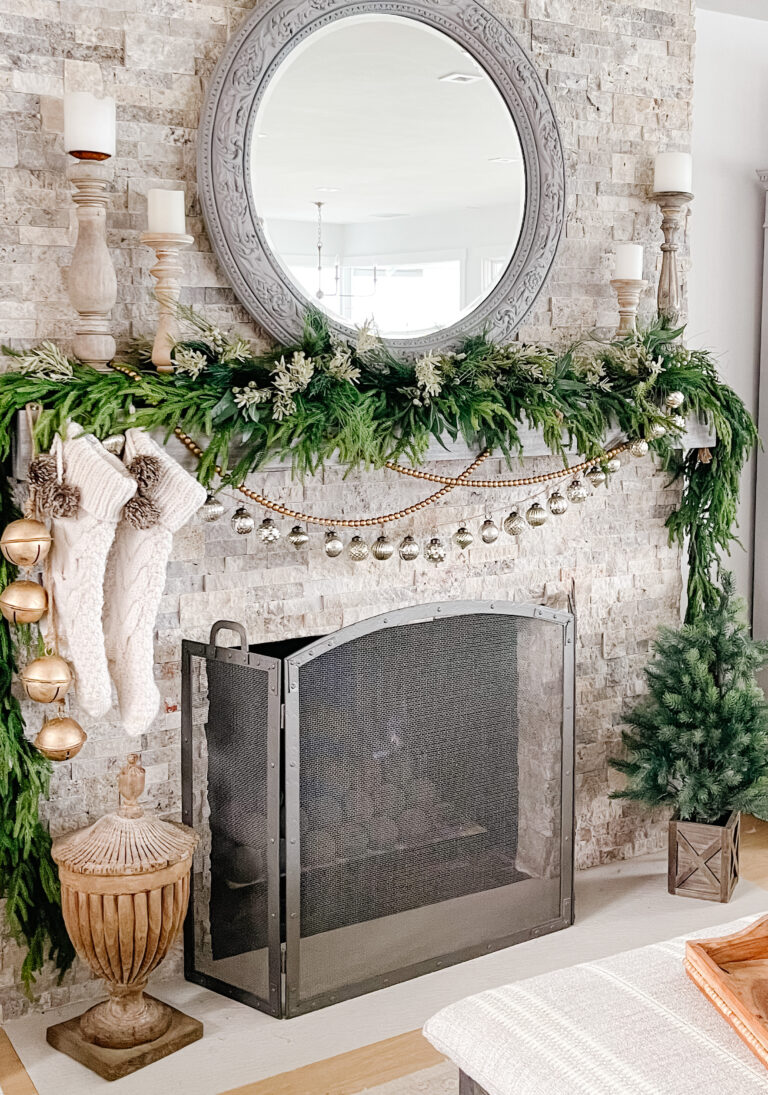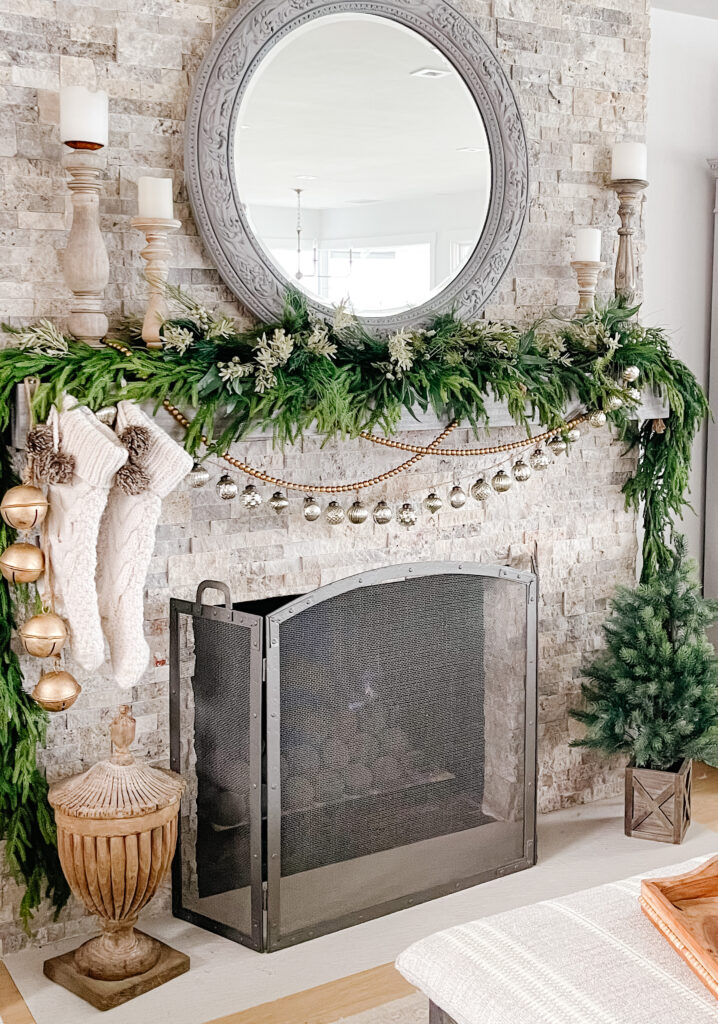 I like to layer several different garlands with a variety of colors to achieve a full look. I let it spill over the front of the mantle and trail off the sides.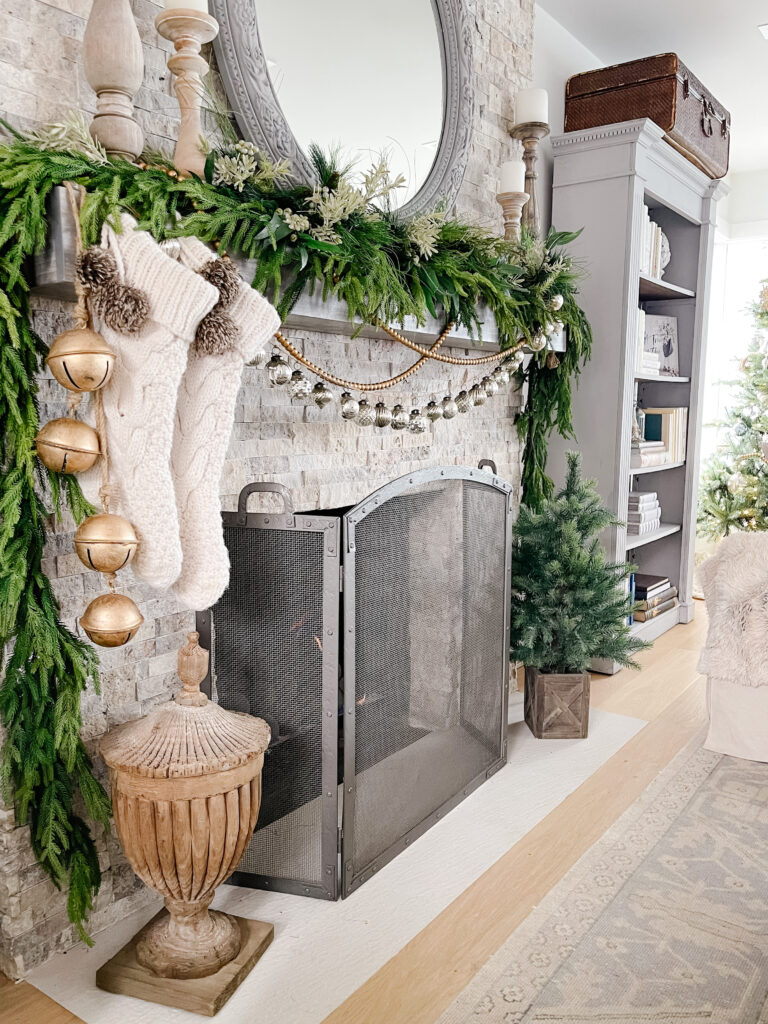 The addition of some pretty garland hanging below the garland adds a bit of sparkle and a special touch. I kept the top of the mantle simple and subtle by adding just a few tall wooden pillar candle holders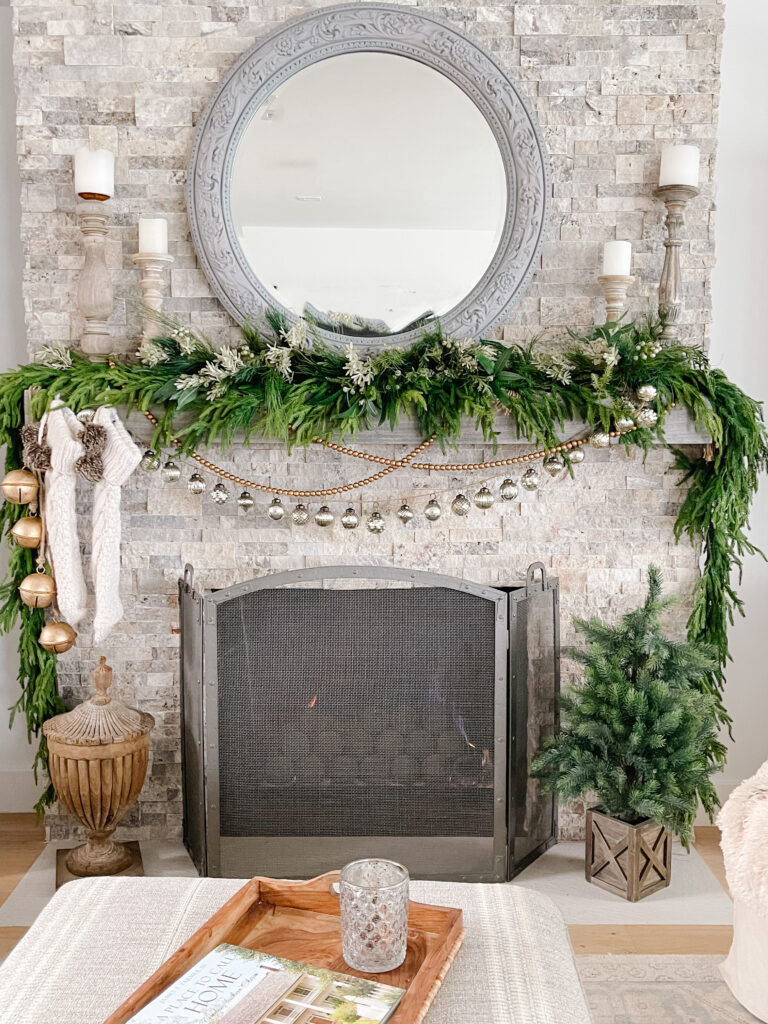 I finished the look with my favorite cozy stockings and a string of holiday bells.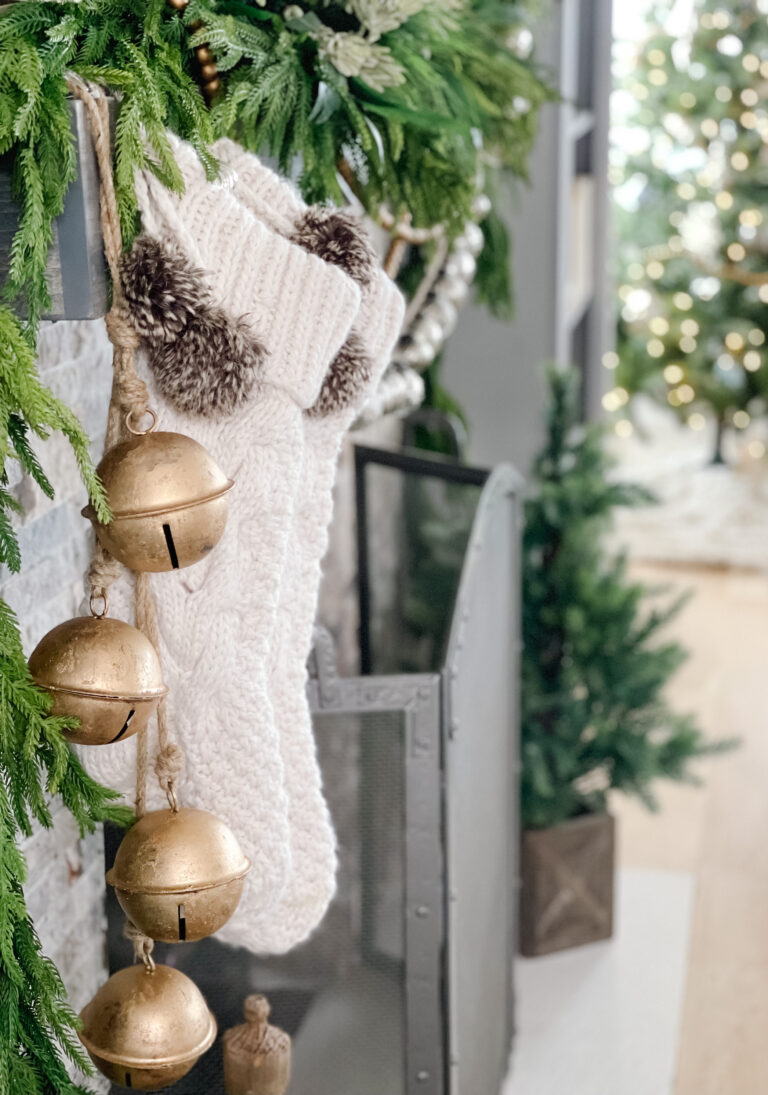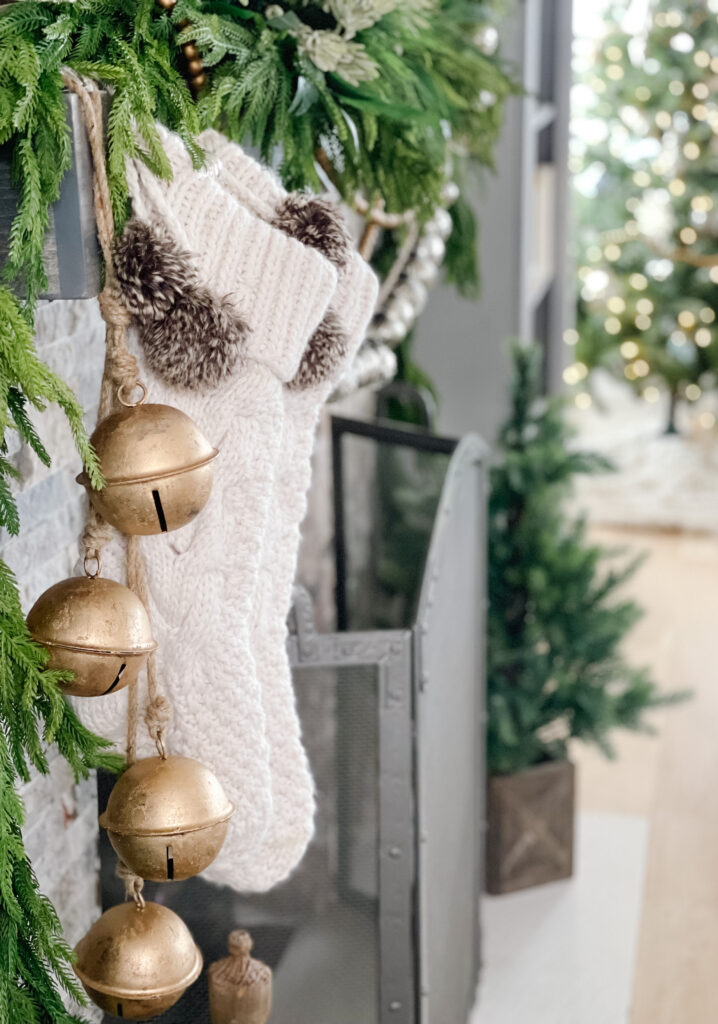 I hope this gives you some ideas on how to make a small cozy space for Christmas. In the end, gathering with those you love is the best way to celebrate the holiday season!