This is a carousel. Use Next and Previous buttons to navigate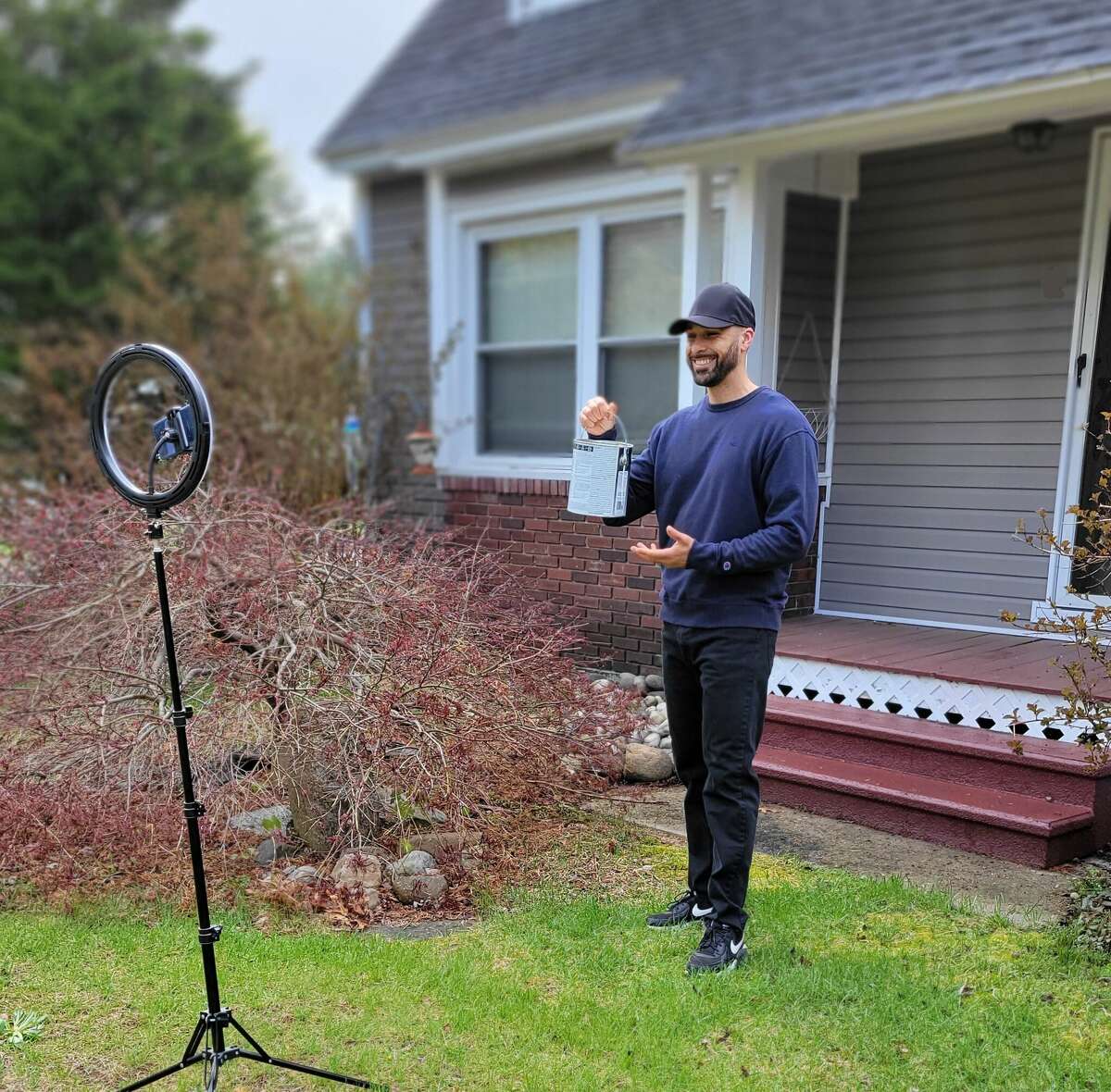 There is a community on TikTok and other popular social media platforms showing average homeowners how to do everything from fixing a leaky faucet to paint a two-story foyer.
Juan Torres of Schenectady — better known as the DIY Home Improvement Guy on his social media channels — is one such content creator. Through TikTok, YouTube, Clapper and other platforms, Torres offers home renovation tutorials, racks up tens of thousands of views and sparks confidence in do-it-yourselfers.
In his long- and short-form videos, Torres, 42, touches on everything from exterior painting (his bread and butter in the region after starting 518 Painters years back) and refinishing hardwood floors, to cleaning wooden desks and removing mildew from shower walls . He highlights before, during and after photos of projects, shares product information, offers viewers a chance to peer behind-the-scenes of his projects and wades through DIY challenges. While he does accept sponsorship offers, he wouldn't say he's an influencer.
"I consider myself more of a problem solver, someone you can reach out to if you're unsure of what product or process would work best for you," he said.
In just a few years, his audience has ballooned to 58,000 followers on TikTok and 16,000 on YouTube. His step-by-step guides for painting kitchen cabinets are his most popular posts, racking up hundreds of thousands of views. The number of followers doesn't excite him as much as the relationship building. The content has allowed him to create a community that's anchored in the Capital Region but extends worldwide, which is rather fitting.
Torres was born in Frankfurt, Germany, the son of a military service member stationed overseas. He was raised by his mother and attended trade school, where he studied plumbing and commercial painting. Plumbing was something that just didn't stick, Torres said, but painting was offered to him. He took a job with a professional interior painting subcontractor, but the business would ebb and flow. As an employee, he felt he had no control over sales, marketing, research or customer solicitation. He had a family, including three children. To strike out on his own, he took a different approach to launching a business: Torres produced painting tutorials on YouTube, linked them to his website and relentlessly researched how to increase traffic to his channel to garner customers.
"By making content videos and putting them on my website, I was getting traction, which then Google was showing to people locally, saying 'hey thing guy is getting a lot of eyes on him, maybe this is what you're looking for' ," Torres said.