On March 10th, Pittsburgh International Airport (PIT) unveiled the next stage in its $1.4 billion renovation, with the City of Bridges planning on adding one more to its collection.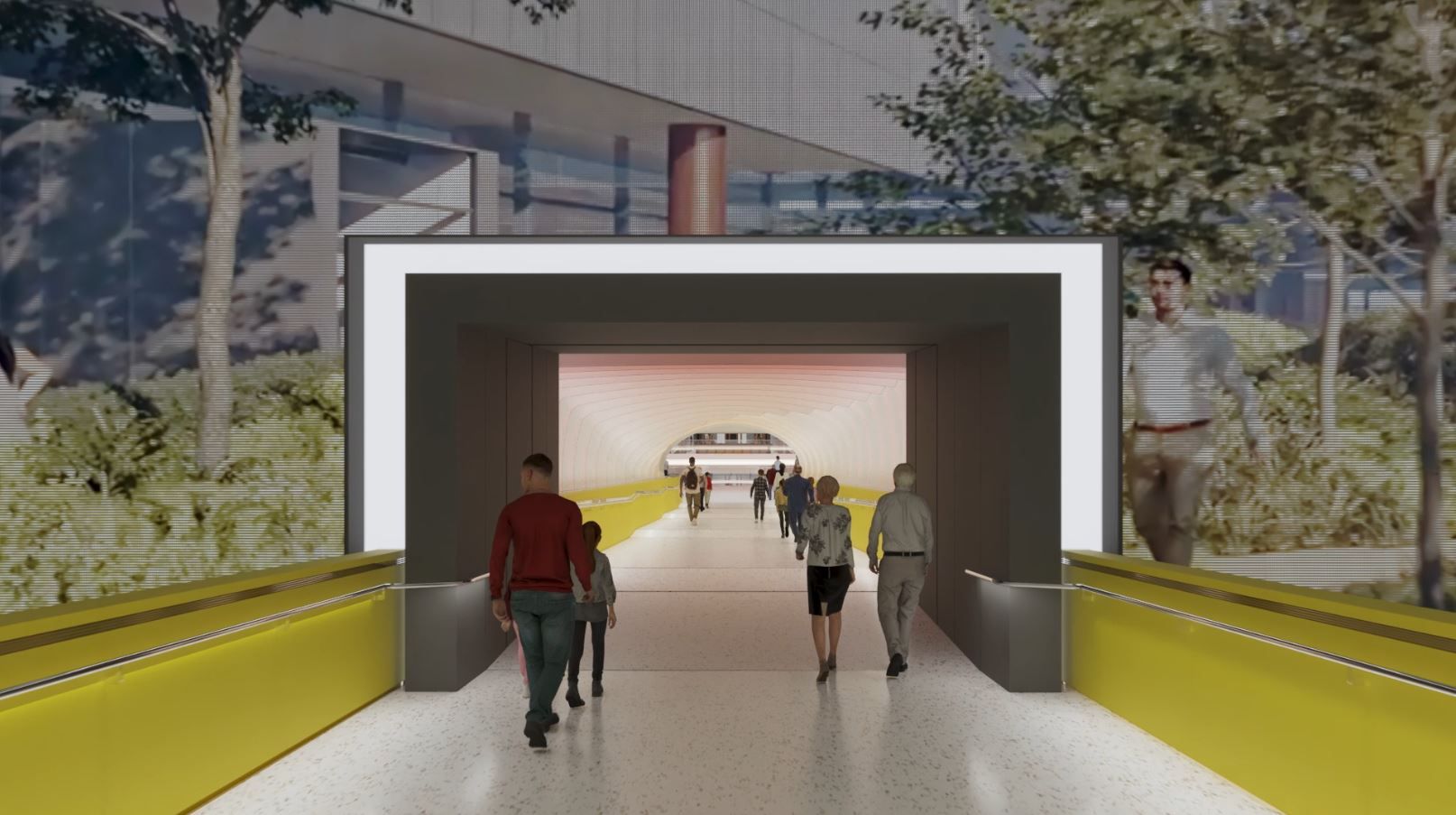 Photo: pittransformed.com

The airport has planned a distinctive connector bridge, and tunnel from its new landside terminal, to the existing airside center core. Paul Hoback, Chief Development Officer for the Allegheny County Airport Authority, noted in its latest statement:
"Pittsburgh is a city with a magnificent entrance, and this design, as part of our new terminal program, provides travelers with a similar experience,
"Capturing the essence of Pittsburgh is an important part of our new facility."
Renovations until 2025
With construction taking place until 2025, the new terminal, along with its new tunnel and bridge, aims to feel uniquely Pittsburgh, including dynamic lighting, warm timbers, and paintings. The airport continues to dedicate itself to its community, using materials and fabricated steel from nearby Sippel Steel in Ambridge, Pennsylvania​.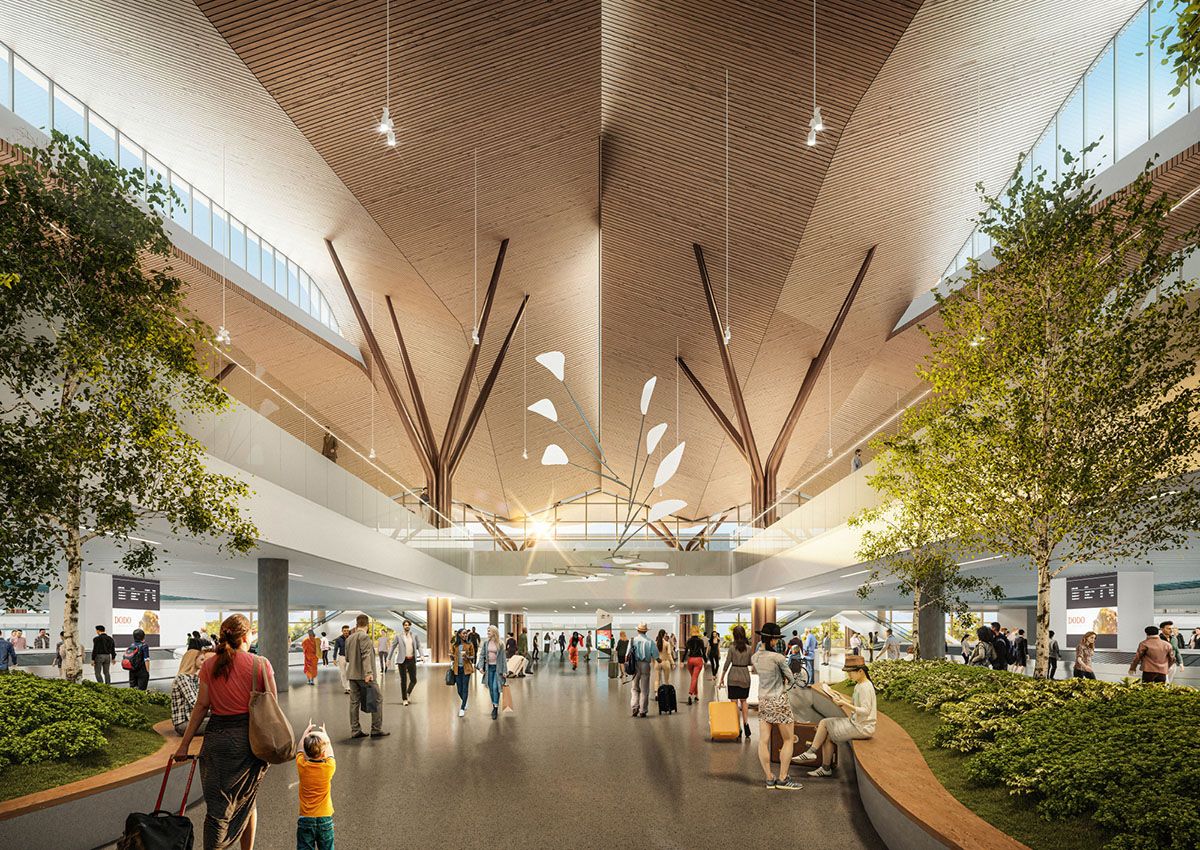 Photo: pittransformed.com

Pittsburg's Terminal Modernization Program (TMP) plans to deliver an airport its residents can be proud of, meeting local population needs and capacity. The airport aims to create a more efficient, enjoyable and unrivaled experience.
Improved facilities
Aiming to reduce wait times for check-in and security, the reborn Pittsburgh Airport will include state-of-the-art TSA screening and baggage check-in and claim facilities. With the expansion, the new 811,000 square foot facility will consulate most airport operations under one roof.
New covered parking facilities will be supported by a new roadway system and a dedicated ground transportation center, providing space for up to 3,300 vehicles, in addition to an area for around 900 rental cars.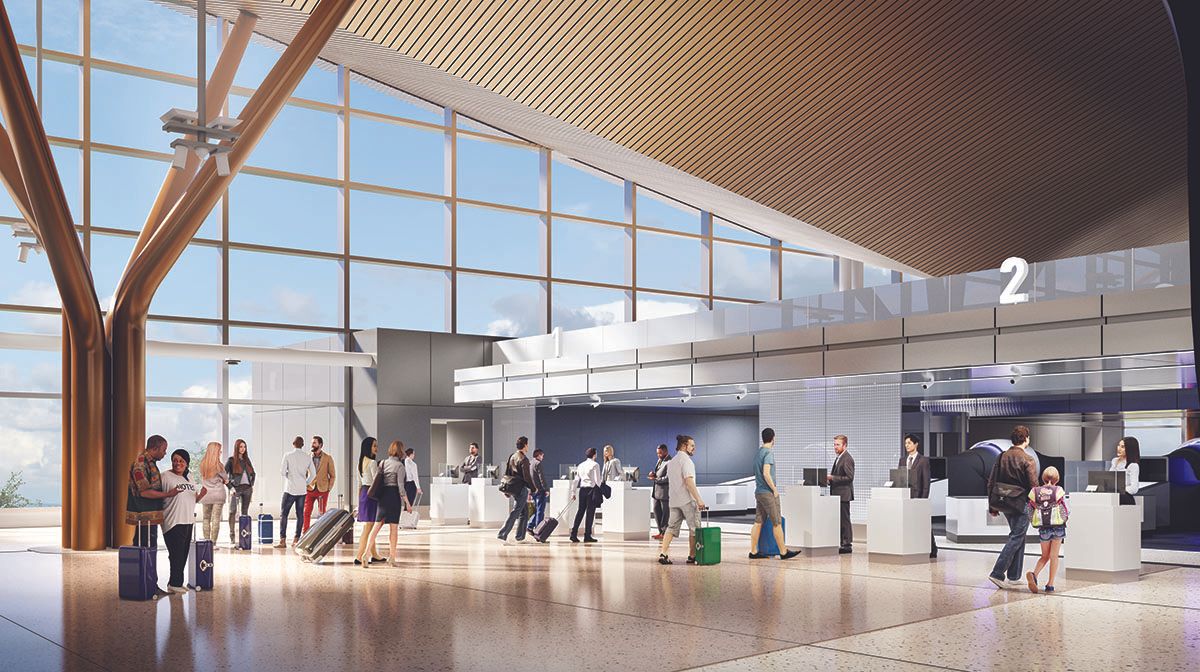 Photo: pittransformed.com

Benefits to the local economy
Supporting approximately 14,300 direct and indirect jobs, the renovation will create nearly $2.5 billion of economic activity and investment in local people and businesses.
Encouraging sustainable construction and operation, its program design team complies with the LEED Environmental Product Declaration (EPD), which provides credit for building materials while enabling reductions for energy, water, waste, and emissions reductions. The airport invites prospective vendors to present their products that support this vision.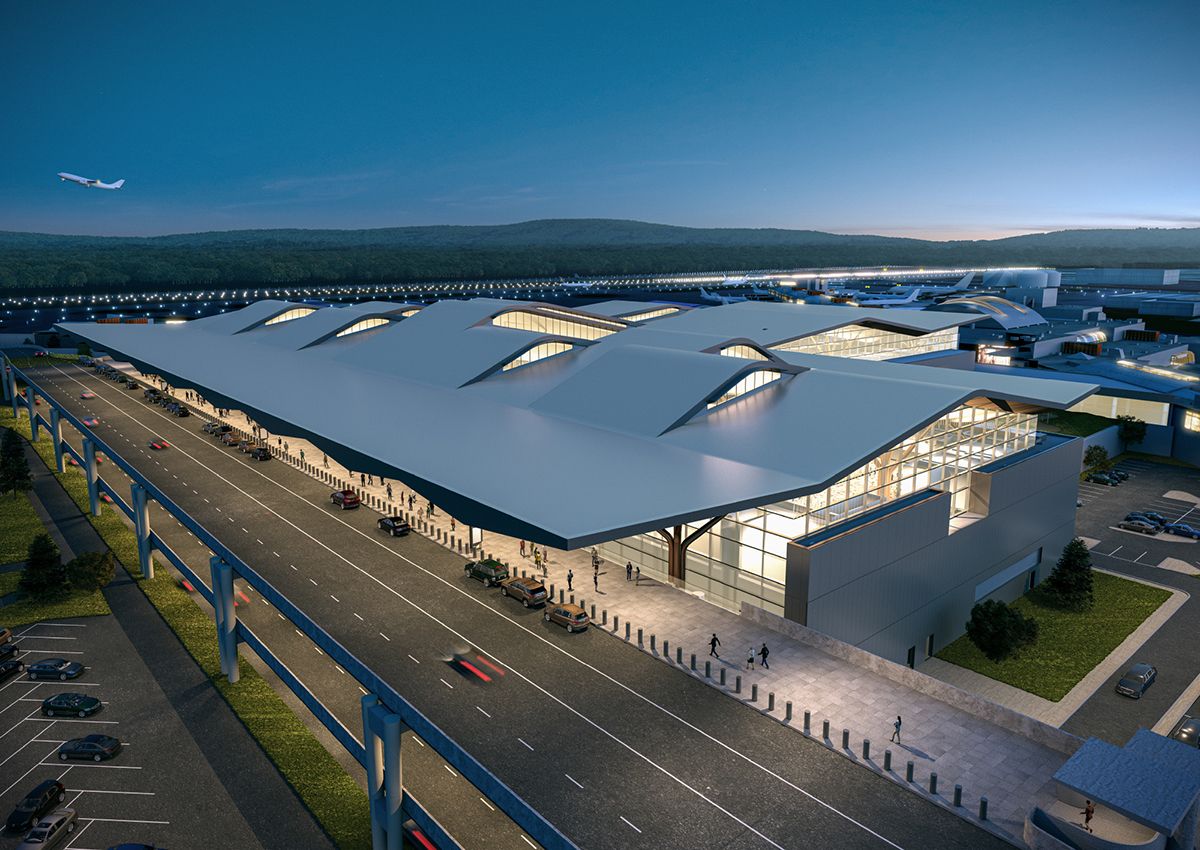 Photo: pittransformed.com

All for Pittsburghers
PITTransformed, the airport renovations website, notes:
'Pittsburgh deserves a world-class airport that not only evokes the essence of Pittsburgh but can also be efficiently managed and operated. Such an airport will reduce its operational costs, which will have a ripple effect, creating numerous opportunities to better serve passengers. This new, one-of-a-kind airport will be the gateway to our one-of-a-kind city—and an airport that every Pittsburgher will be proud of.'
As of January this year, all foundation work was complete for the site of the new terminal, in addition to over 50% of the mechanically stabilized earth walls from the airport's new roadway system.
Since then, substantial progress has been made on the airport's new parking garage and the new terminal structure.
Those currently traveling through the airport will see updated signage directing passengers while it works through the different stages of the airport renovation.
Sources: PITTransformed
Michael Lowe made it to his destination without ever realizing what was going on. Photo: Getty Images

Pittsburgh International Airport

IATA/ICAO Codes:

PIT/KPIT

Country:

United States

CEOs:

Christina Cassotis

Passenger Count :

6,354,770 (2021)

Runways :

10L/28R – 3,200m (10,498ft) |10C/28C – 3,284m (10,775ft) |10R/28L – 3,500m (11,483ft) |14/32 – 2,469m (8,100ft)